APRIL 27, 2012
Fab catch for Bernie!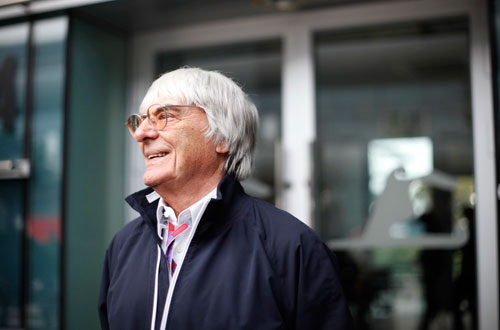 © Active Pictures
Bernie Ecclestone appears set to marry girlfriend Fabiana Flosi, some 45 years the 81-year-old's junior.
Ecclestone has told the British Daily Mail newspaper: "We are officially engaged and it's not going to be a long engagement either. It's just a case of when we get married, not if, though we haven't fixed a time or place yet.
"We have been together two years and what makes it work is that Fabiana has a really good sense of humour and when you live with me, you need to have a sense of humour."
He then added: "I must say though, I'm no trouble at home and she is lucky to have me"
Ms Flosi, a lawyer, met Ecclestone through her work with the Brazilian GP and was with him when the F1 commercial boss was the subject of a violent robbery in London, during which jewelry was stolen and Ecclestone was left badly bruised.
Ecclestone's split from previous wife Slavic Radica, in 2009, resulted in the most expensive divorce settlement in British history, with the Croatian former model receiving over $1 billion.
At the time Ecclestone vowed to remain single in future but has evidently reconsidered. Like Slavica, Fabiana is tall and imposing, causing Ecclestone to joke that he had no need to go down on bended knee!
Other stories for APRIL 27, 2012