NOVEMBER 16, 2008
Ecclestone to divorce?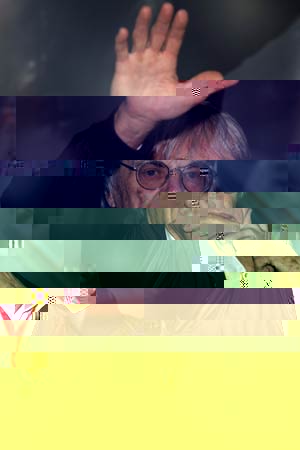 © The Cahier Archive
Newspapers in Britain are claiming that Bernie Ecclestone and his wife Slavica (28 years his junior) are to divorce now that their children have left home. Mrs Ecclestone has reportedly moved out of the Ecclestone residence and is living in another apartment. Ecclestone says that she has moved out because of the noise created by construction work going on next door, but also told newspapers that he did not know whether she wanted to divorce him or not. The 78-year-old has been married to the Croatian former Armani model for 24 years. They have two daughters. This is of interest in F1 circles only because much of Ecclestone's wealth related to F1 (he has other fortunes, notably in London property) is in her name in order to minimize taxation. The couple are believed to be worth in the region of $3.5bn but the money is in offshore trusts which she controls.
Other stories for NOVEMBER 16, 2008