FEBRUARY 23, 2011
Ecclestone looks to reschedule Bahrain, gives up $40m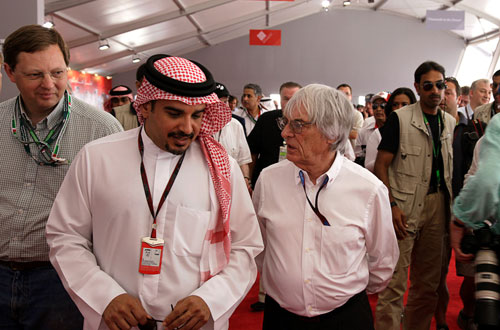 © The Cahier Archive
Formula One boss Bernie Ecclestone says that he will try to reschedule the Bahrain GP on the F1 calendar later this season.
Earlier this week the organisers of the race called off the season-opener due to the political unrest in the country.
Ecclestone told the Daily Telegraph, "What has happened in Bahrain is desperately sad but one month ago everyone was looking forward to the race. No one had a problem with it then. If everything is peaceful, which we hope it will be, then we will try our best to fit it in."
Ecclestone says that he is also waiving the event fees, estimated to be around $40m. Ecclestone said, "The fee that is normally being paid for the event is not being paid. I am not charging them for a race they are not getting. Whether they are covered by their insurers for loss of revenues, ticket sales etc, I am not sure. It is similar to if an earthquake had struck - no-one could have foreseen that a month ago. Nobody gains from this. I want to be loyal to the King, because he is doing everything he can to put things right with his people. He doesn't need people like me stabbing him in the back."
Other stories for FEBRUARY 23, 2011