MAY 12, 2012
Carroll Shelby 1923-2012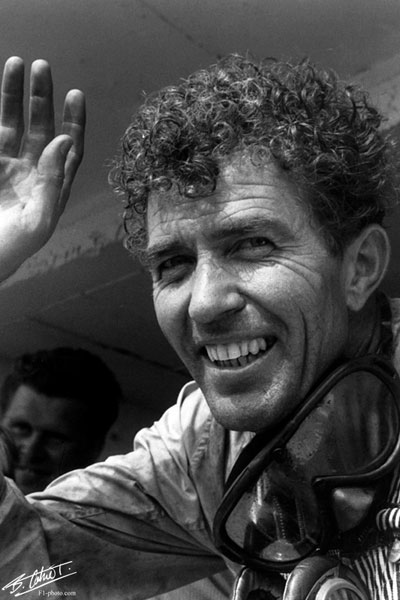 © The Cahier Archive
Carroll Shelby, Grand Prix driver, Le Mans winner and creator of the legendary Shelby AC Cobras, has died at the age of 89.
Born in Texas, Shelby served in the US Army Air Corps during World War II, and went on to be a star of US sports car racing in the United States in the mid-1950's, racing in imported European equipment. He went to Europe to compete in 1958, and raced in F1 in a Scuderia Centro Sud Maserati - his best result coming when he finished fourth in a car he shared with Masten Gregory at the Italian Grand Prix.
In 1959 Shelby raced for Aston Martin and along with team mate Roy Salvadori won the Le Mans 24-hour race. Shelby then ended his driving career early due to a heart problem, and focussed instead on setting up a driving school and importing the British car brand AC into the United States. He started installing Ford V8 engines in the cars and sold them as AC Cobras, and later as Shelby Cobras. With the support of Ford he ran GT40's in sports cars and Le Mans, winning the 24 Hours in 1966 with Bruce McLaren and Chris Amon driving, and again the following year with Dan Gurney and AJ Foyt.
Over the years the legendary car builder helped Ford create the Shelby Mustang, and Chrysler to create the Dodge Viper. Shelby suffered many health issues, and had a heart transplant in 1990, and a kidney transplant in 1996.
Shelby created the Carroll Shelby Foundation in 1992, dedicated to providing medical assistance to children in need.
Other stories for MAY 12, 2012