APRIL 30, 2011
Bahrain wants F1 back 'in the very near future.'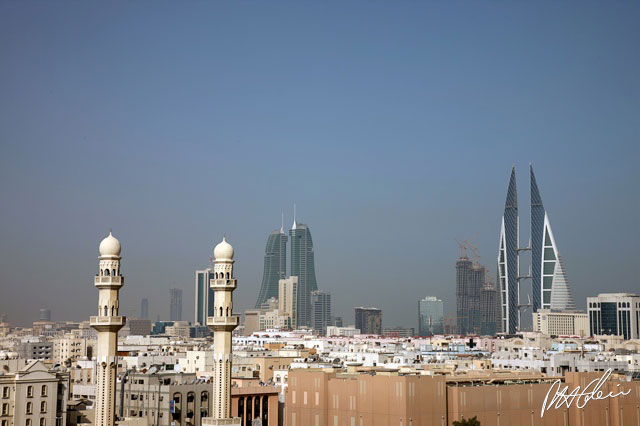 © The Cahier Archive
With the imminent FIA-imposed May 1 deadline for Bahrain to indicate that it is in a position to host its Grand Prix, which was scheduled to open the season on March 13, the circuit has issued a non-commital statement.
Bahrain International Circuit, Chairman, Zayed Rashid Alzayani, said: "We gratefully acknowledge the understanding of Formula One Management and the FIA in what have been difficult times. We also thank the continued support of the international motorsport community and Formula One fans around the world. Clearly our national priority is to find a resolution to the difficulties that the kingdom of Bahrain has experienced. The national situation has moved on in a positive manner, the situation is evolving all the time; our day-to-day life is gradually improving under the current State of National Safety.
"Bahrain's Grand Prix is a time of celebration and hosting the race is a source of great pride for Bahrain and Bahrainis. It is a showcase to the world and we look forward to welcoming the teams and drivers and everyone involved in Formula One back to Bahrain in the very near future."
Bernie Ecclestone said: "Bahrain's commitment to Formula One has been clear from the very outset. While obviously the kingdom has had to put its national affairs first, I have never been in any doubt that restoring the Gulf Air Bahrain Grand Prix has been of paramount importance. In eight years with my relationship with Bahrain I have always been confident that they will produce something special."
With the political situation still not conducive to the hosting of a grand prix and the only possibilities to slot the race back into the schedule being amid the summer break -- when ambient temperatures would be high and the move likely to prove unpopular with team personnel - or at the end of the season amid complex logistics, it seems more than likely that the race will not be held in 2010.
Other stories for APRIL 30, 2011