FEBRUARY 21, 2011
Bahrain GP called off due to unrest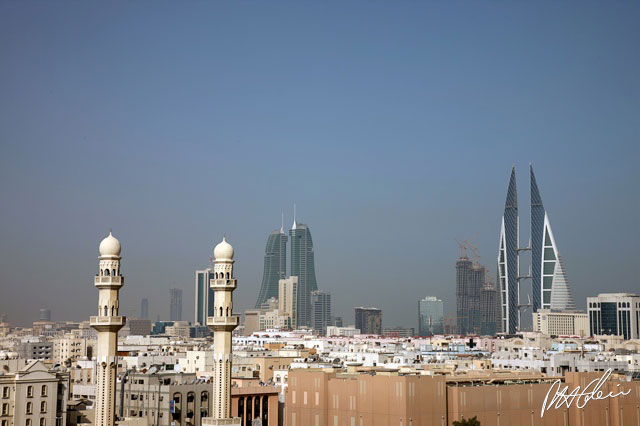 © The Cahier Archive
The season-opening Bahrain GP has been called off by the organisers due to political unrest in the country.
Bahrain Crown Prince Salman bin Hamad Al Khalifa said, "At the present time the country™s entire attention is focused on building a new national dialogue for Bahrain. Although Bernie Ecclestone had graciously made clear that a decision on the race was entirely Bahrain™s to make and was not yet required, we felt it was important for the country to focus on immediate issues of national interest and leave the hosting of Bahrain™s Formula 1 race to a later date."
"I would like to extend my personal gratitude to Bernie Ecclestone for his support and understanding. After the events of the past week, our nation™s priority is on overcoming tragedy, healing divisions and rediscovering the fabric that draws this country together; reminding the world of the very best that Bahrain is capable of as a nation once again united."
Chairman of the Bahrain International Circuit, Zayed R Alzayani said, œBahrain™s Grand Prix is a time of celebration and hosting the race is a source of great pride for Bahrain and Bahrainis. It is a showcase to the world and we look forward to welcoming the teams and drivers and everyone involved in Formula One back to Bahrain in the very near future. I hope that F1 and our friends around the world will understand our decision at this difficult time.
After the organisers made the announcement, F1 boss Bernie Ecclestone said, "It is sad that Bahrain has had to withdraw from the race, we wish the whole nation well as they begin to heal their country. The hospitality and warmth of the people of Bahrain is a hallmark of the race there, as anyone who has been at a Bahrain Grand Prix will testify. We look forward to being back in Bahrain soon.
The race was scheduled to take place on 13 March. The season opener will now have to wait for the Australian GP on 27 March.
In F1 circles there is talk that the race will be slotted in between the inaugural Indian GP and the Abu Dhabi GP - holding races on three consecutive weekends.
Other stories for FEBRUARY 21, 2011