JULY 9, 2011
Analysis: Exhaust blown diffusers. What now?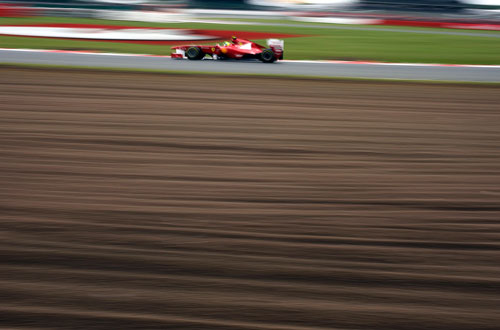 © The Cahier Archive
The latest in the F1 exhaust blown diffuser row is that the measures communicated to the teams before the third session of free practice and qualifying at Silverstone, will stand for the race.
That means that when a driver is off the throttle, the maximum permitted throttle opening is 10% at 10,000rpm and 20% at 18,000rpm and that the Mercedes-powered cars are permitted to fuel four of the eight cylinders on the over-run for reliability reasons, understood to be connected with regulating crank case pressure.
Going forward post-Silverstone however, the FIA has said: "During Saturday morning's Extraordinary Technical Working Group meeting, the members discussed the viability of returning to the pre-Silverstone set-ups and strategies. If the teams are in unanimous agreement, the FIA is prepared to adopt this arrangement until the end of the current season."
The technical men will meet again on race morning but it seems unlikely that the required unanimity will be achieved.
McLaren team principal Martin Whitmarsh, who believes that the regulation changes have impacted heavily on his team, said: "This morning it seemed like it was likely to happen. Whether people like exhaust blowing or not, it is probably the most equitable situation. We had a free market, so to speak, leading up to Valencia, and I think people in good faith expect that's what we've got, that's what we develop our engines and exhausts for and the fundamental aerodynamics of the car, the vehicle handling and set-up -- so everything we've done is based upon that."
"No-one was complaining about it 18 months ago, or 12 months ago, or six months ago, so I think it would be the fairest way. Inevitably in F1 though, self-interest sometimes prevails and I think that unless we go back to that, then this season is going to be fraught with paranoia, feelings of being disadvantaged and so forth."
Ross Brawn added: "In this morning's meeting, which was held in a constructive atmosphere, there were, however, different opinions. Red Bull, Ferrari, McLaren and ourselves were trying to find a solution good for F1 but others want to give their answer tomorrow."
"We want to tidy this away and get on with the racing. I think most people recognise that it was probably better to leave it alone until next year, with more benign exhaust positions."
With dry running washed out in Friday practice and mixed conditions again at Silverstone on Saturday, it was hard to quantify the true effects of the blown diffuser changes.
Red Bull's traditional Silverstone advantage was not there, with Fernando Alonso's Ferrari just 0.12s from pole, but Ferrari does have a significantly updated aero package.
Ferrari apart, Force India, Williams and Sauber all performed strongly in Silverstone qualifying, with Paul Di Resta (6th), Pastor Maldonado (7th) and Kamui Kobayashi (8th) all recording season best performances. It is likely, therefore, that those teams could well oppose a return to the exhaust blowing previously permitted.
Other stories for JULY 9, 2011