People
John Walton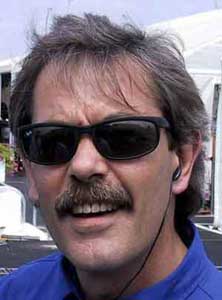 Walton began working in motor racing when he was 13 and worked with Eddie Jordan in Formula Ford 1600 in Ireland in the early 1970s. After helping Jordan win the 1978 Irish Formula Atlantic title the pair moved to Britain with Jordan in 1979 to work with him in Formula 3. He later became one of the founding staff of Eddie Jordan Racing but as the team was struggling badly he took the opportunity to be a mechanic with the Toleman Formula 1 team. Walton worked with Ayrton Senna in 1984 and became chief mechanic after the team became Benetton Formula.

In January 1989 Flavio Briatore arrived at Benetton as Commercial Director. In the months which followed he led a messy palace revolution which ousted the old Benetton management. At the end of 1990, tired of the politics, Walton was offered the chance to go back to work for Eddie Jordan as chief mechanic with the new 7 Up Jordan Formula 1 team. The team manager at the time was Trevor Foster, but when he left to join Team Lotus at the start of 1993, Walton was appointed in his place.

As Jordan grew there was need for more management structure and Foster returned in March 1996 as General Manager. Walton decided that it was time to move on and thanks to his links with his old Benetton workmate Gordon Message - who was in charge at TWR's Leafield headquarters - he moved across to the Arrows F1 team that summer to be team manager. After the promising 1997 season with Damon Hill the team fell on hard times and at the end of 1998 Walton was dumped in a management reshuffle when a new consortium took over. He spent much of the 1999 season in legal action with Walkinshaw but joined Prost Grand Prix in January 2000 to be the French team's Sporting Director. After Prost closed down Walton moved to Minardi where he became sporting director at the start of 2002.

He died of a heart attack at the age of 47 in July 2004.