DECEMBER 13, 2022
Who benefits from the Team Principal's merry-go-round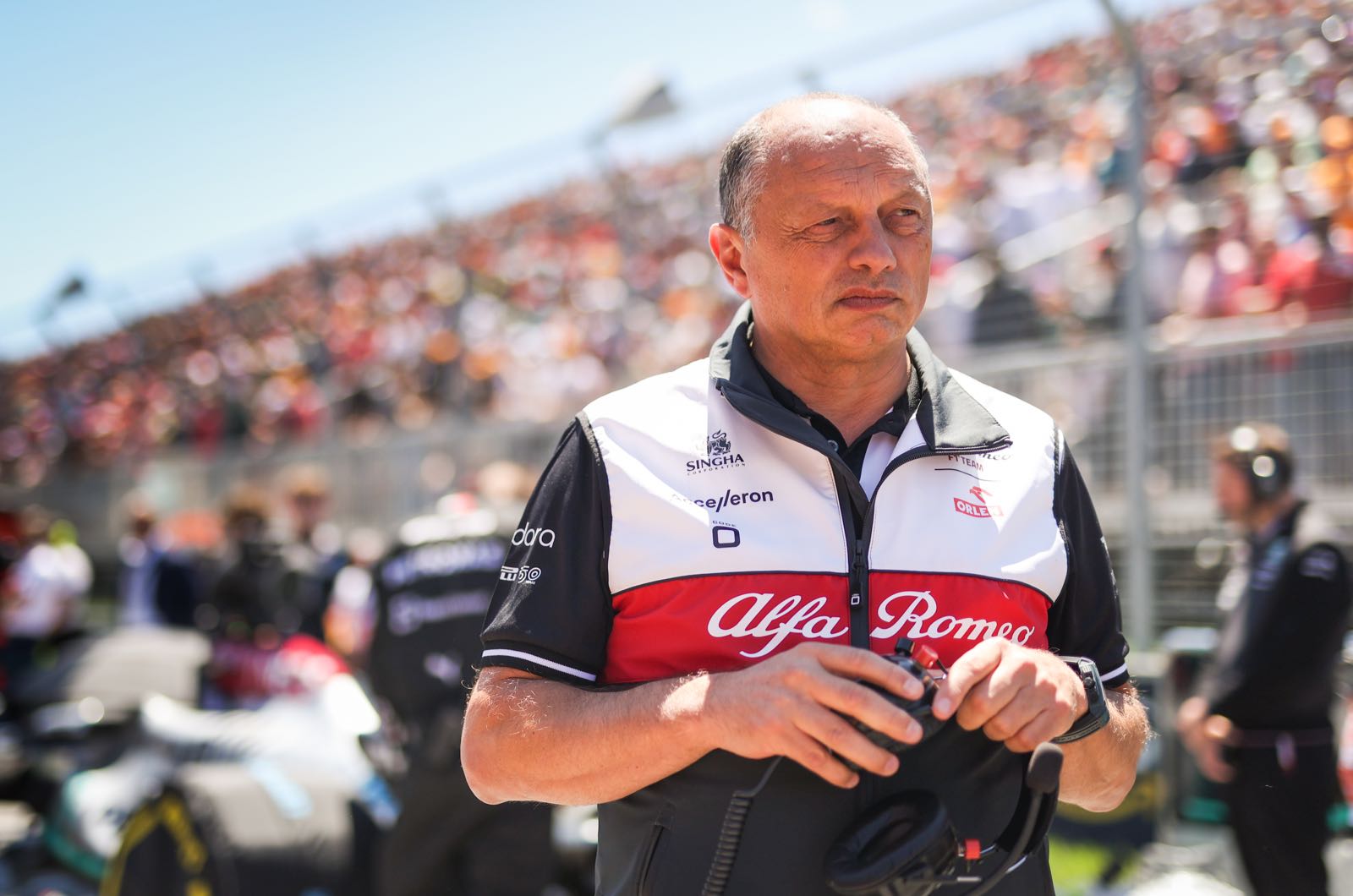 © Alfa Romeo
Formula One fans have been treated to 18 hours of madness, with Williams, Alfa Romeo, Ferrari and McLaren all changing Team Principals between mid-afternoon on Monday and mid-morning on Tuesday.
In less than one day, 40 per cent of the Formula One teams have changed Team Principal, in an unprecedented merry-go-round at this level.
In a way, the six teams that will go into 2023 with the same human structure they had this year and benefit from that stability, for Frédéric Vasseur, Andrea Stella and Andreas Seidl will need time to get up to speed at Ferrari, McLaren and Sauber, respectively, while Williams will have even less time to give Jost Capito's replacement to start making effective changes in the way the team operates - and that always comes with an initial negative impact in the day-to-day running of a team.
Vasseur's appointment as Ferrari Team Principal was a long time coming, the first serious contacts between the two parties coming before this year's Italian Grand Prix, at a time John Elkann and Benedetto Vigna had already lost faith in Mattia Binotto's leadership capabilities.
The Frenchman's name was strongly pushed by his friend Carlos Tavares, CEO of the Stelantis Group, and one of the few men Elkann relies on when it comes the time to make big decisions. Vasseur and Tavares go a long way back, are personal friends and it's Ferrari's new boss' structure that looks after Tavares' impressive collection of historic racing cars, so they know each other well.
Given he comes from the outside, what will Vasseur bring to Ferrari that Binotto couldn't? First of all, a fresh pair of eyes always spots things someone who's been in the same company for 28 years cannot see.
Given Vasseur's vast experience, more recently including turning things around - albeit briefly - at Renault and then completely turning things around at Sauber, he'll know where to look for deficiencies and he'll be quick to find a way to fix them. And it will be easier to do that at Ferrari than in his previous two teams, because the human resources are much stronger and there are 80 plus people on loan to Haas that can be recalled immediately, including Simone Resta, likely to return to the Scuderia as Technical Director, after being twice loaned under Binotto's leadership, as the two men simply don't get along.
Sauber's choice of Andreas Seidl as Vasseur's replacement is also an inspired one. One can suspect, with a high degree of certainty, Audi had quite a lot to do with this choice, as the German manufacturer will effectively take over the Swiss team at the end of 2025 for they know Seidl well from his days as Porsche's Team Principal in the WEC, when Audi's sister company won three World Championships and three Le Mans 24 Hours in a row under the former McLaren man's leadership.
Seidl is a racer like Vasseur, a great people person, a leader that, like the Frenchman, enjoys spending time with those working with him and comes with the added benefit of being a German speaker - always a plus at Sauber, even if most of the leadership positions are occupied by foreigners, as it always helps to understand what the mechanics and junior engineers are saying in their native language. And when it will come the time for the transition for Audi, he'll know exactly what to expect from the German manufacturer and how to integrate the two companies.
Andreas Stella's choice as McLaren's new Team Principal is a bit more surprising, for the Italian engineer never seemed comfortable in the public eye and will have to deal with partners, media, sponsors and fans on a daily basis, after a couple of decades working in the background.
Having worked with Jean Todt, Stefano Domenicali, Ron Dennis and Andreas Seidl, the Italian will have certainly learned a lot from them and has shown he's a good leader. After all, he came to McLaren from Ferrari and for an Italian to succeed in a such a purely British environment demonstrates his qualities.
Most likely, Zak Brown will be happy to take some of the public duties that Seidl was fulfilling, as the American is very media and sponsors-friendly, but if Stella is given free rein to run the team as he sees fit, the transition could be a smooth one.
It's on the technical side McLaren needs a bit of a push, as this year's chassis was bellow expectations and Stella is the right man to help James Key to get the team back into the right direction. If he has the political clout to survive in the Team Principal's "Piranha Club", only time will tell, though.
Finally, there's Williams, now without a Team Principal, a Technical Director, a Head of Aerodynamics and losing junior personnel to McLaren, Alpine and Aston Martin on a weekly basis.
The possibility of new investors, with fresh money, ideas and leadership, coming to the rescue seems to be quite high, but everything will have to happen very quickly for this historic team to have a fighting chance to join the midfield battle next year, after a very disappointing 2022 campaign.
For now, though, let's enjoy these very intense 18 hours, because there's no memory in the 70-plus years of the Formula One World Championship's existence, of such a revolution in the leadership of the teams.
Other stories for DECEMBER 13, 2022