JANUARY 31, 2010
Vitaly Petrov lands second Renault F1 seat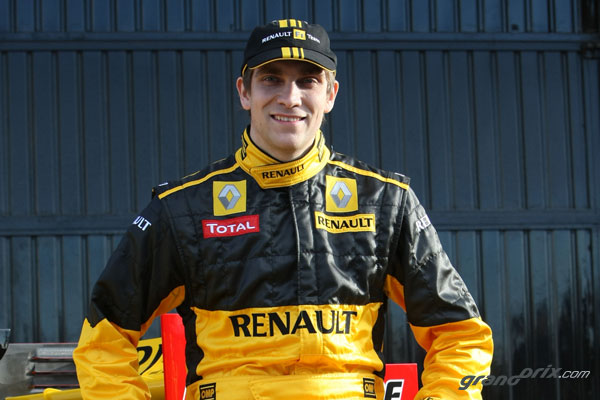 © Grandprix.com, Photo: Andrew Hone
At Renault F1's launch of the team's R30 chassis, they also announced that Vitaly Petrov (25) will be the team's second driver alongside Robert Kubica.
He will become the first Russian to compete in Formula One, after a strong showing in the GP2 series, finishing runner-up to champion Nico Hulkenberg last season.
Petrov said, "This is a great opportunity for me and I'm really looking forward to working with the team this season. I've always dreamed of racing in Formula One and so to make my debut with a top team like Renault is very exciting. The first race is just over a month away so I will make sure I spend as much time as possible with the team over the next few weeks so that I am fully prepared in time for Bahrain."
Team principal Eric Boullier said, "This is a very special day for Vitaly and we welcome him into the team. As a rookie, we recognise that Vitaly will have a lot to learn this season, but his performances in GP2 last year were outstanding and confirmed that he is ready to make the step up to Formula One. With Robert alongside him, Vitaly has the perfect role model to learn from and I'm confident he will deliver on the promise he has shown throughout his career."
Other stories for JANUARY 31, 2010