SEPTEMBER 21, 2023
Verstappen will not slack off in title cruise
Max Verstappen and his father have denied that the runaway world championship leader will not "slack off" in the last part of the 2023 season.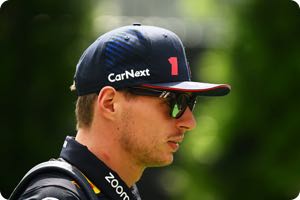 After Red Bull's performance suffered a rare slump in Singapore, Dutchman Verstappen can no longer mathematically wrap up his third consecutive drivers' title this weekend in Japan.
But it is inevitable sooner or later - with Red Bull's rivals likely to now be worried about a swift return of form for Verstappen this weekend at Suzuka.
It's not my problem what other people are worried about, Verstappen, 25, told Kronen Zeitung newspaper.
What is true, however, is that no matter Red Bull's form in Japan, Verstappen no longer has to push too hard at any of the remaining grands prix this season.
Look, he can't just slack off, Jos Verstappen, Max's famous father, told Ziggo Sport ahead of the Japanese GP. He can't start just putting less energy into it.
But there have been rumblings that Red Bull's earlier dominance may now be slipping - although it's also possible that the team's strength is being underestimated.
I find it all a bit difficult to estimate, Jos said, "because yes I think the other teams are doing that.
Only then is it easy to say that the car is so good. Honestly, I think it's all bullsh*t, Verstappen senior smiled.
What is clear is that following an early-season title challenge from teammate Sergio Perez, Verstappen is now clearly cruising amid his status as Red Bull's top driver.
Perez has explained that he has struggled to adapt as the team developed the car this year.
Max adapts very well to the new things that come, Jos emphasised. "It's more to his liking than it is for Perez. That's simple the case.
"But to make that car faster, they just needed a good front end. And I think if you look generally at the good drivers, they all need a good front end. Then they go fast.
I think that's the way it is for Max, he said.
(GMM)