MAY 1, 2018
Verstappen admits too eager in Baku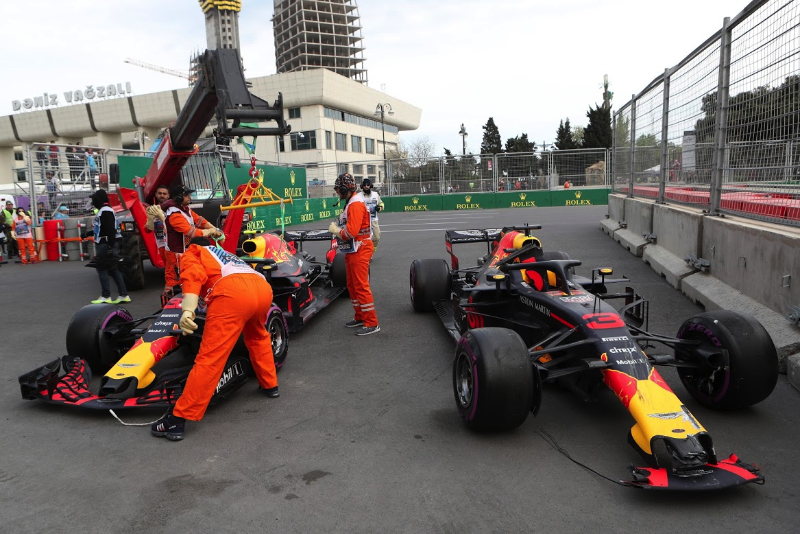 © RV Press
Max Verstappen has admitted both he and teammate Daniel Ricciardo may have been "eager" to go wheel to wheel in Baku.
The pair were slammed by their furious Red Bull bosses after crashing out of Sunday's Azerbaijan race.
Many think Ricciardo was to blame as he rear-ended Verstappen, but F1 legend Niki Lauda said it was the Dutchman with "70 per cent" of the fault, by moving under braking.
Before the crash, the pair diced extensively for track position, and Verstappen told Ziggo Sport that "It was I think good to watch on television".
As for the crash, the 20-year-old said he is not listening much to all the post-mortems in the media.
"It's so much easier to judge afterwards and from the outside than when you're driving at 320kph," Verstappen said.
He said there is therefore little anger when looking back at the incident now.
"Yes you're sorry that you didn't finish," he said. "And the worst thing is that it's with your teammate.
"It doesn't even matter whose fault it is, as teammates you just don't want to crash with each other. Of course the team was not happy about it, but we were not that happy about it either."
However, Verstappen said both he and Ricciardo will have learned lessons from Baku.
"Maybe, yes. We were also racing well too, but unfortunately that time it didn't work. We may have to be less eager when we are racing together," he said.
(GMM)
Other stories for MAY 1, 2018