MARCH 7, 2023
Unlike Mercedes, Ferrari sticking with concept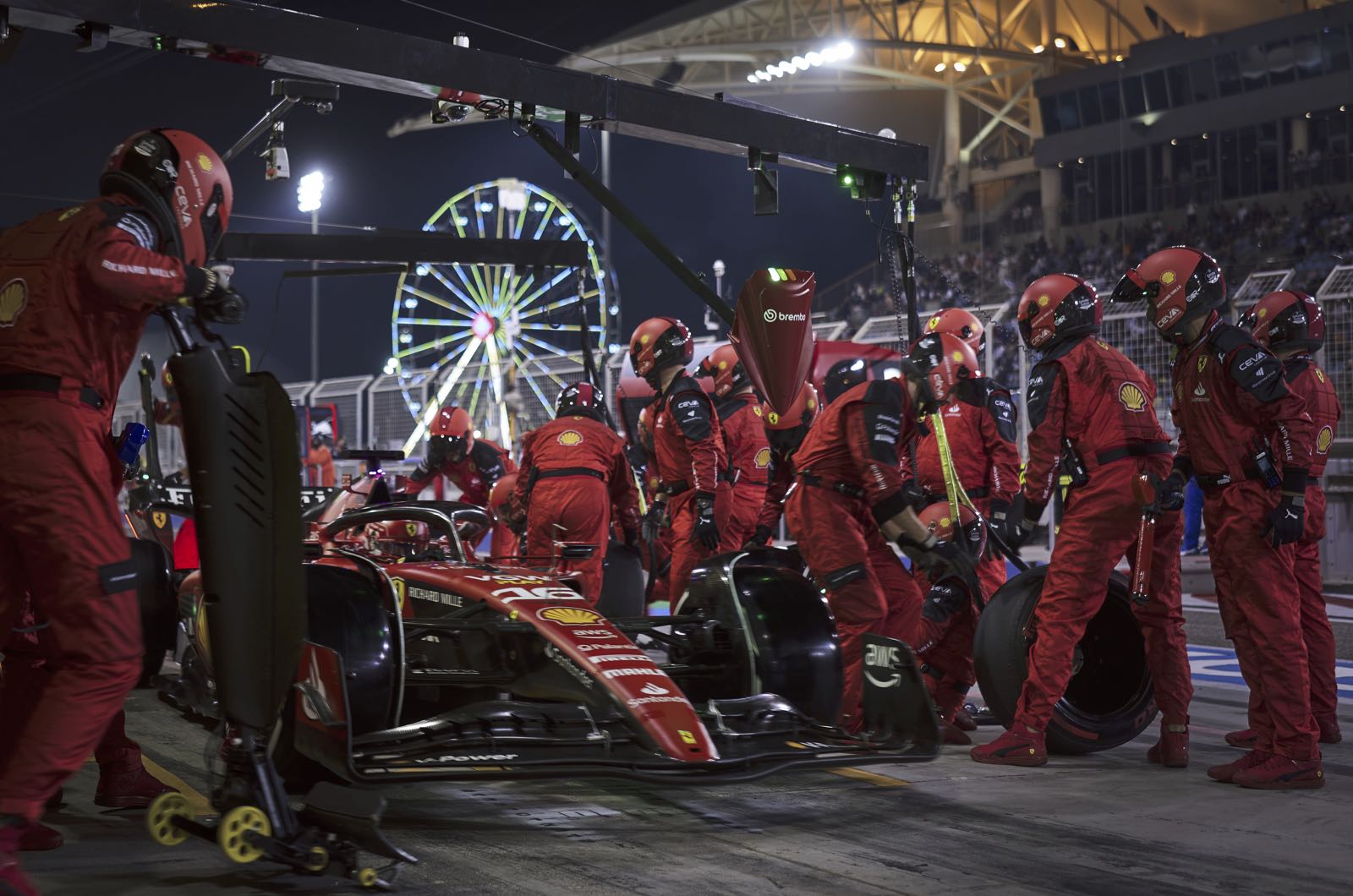 © Ferrari
Ferrari is sticking with its car concept despite a thorough beating at Red Bull's hands in Bahrain.
However, both the Maranello team and Mercedes appear to have fallen behind even Aston Martin at the start of the 2023 season.
Mercedes has reacted by vowing to scrap the current car concept, with Auto Motor und Sport claiming that decision was actually taken some time ago - with a B-car reportedly already in the wind tunnel.
"I'm curious to know what the plan B looks like," said Red Bull's Dr Helmut Marko.
"Whatever you try to redesign in an extreme way will mean something else in the budget cap is lost."
But the situation appears to be different for Ferrari - because the bright spot of what Tuttosport declared a "nightmare" for the Italian team was quite strong one-lap pace.
"I have to admit that our opponents made it easy for us," Marko said. "With (Charles) Leclerc out, we were no longer forced to push ourselves to the limit."
Indeed, reliability is still a major worry for Ferrari - especially as, engine problem in the race aside, the team had to replace Leclerc's control electronics prior to Sunday's grand prix.
"We will know more about exactly what happened soon," said new team boss Frederic Vasseur.
"But of course it's disappointing, because even if we weren't able to be on an equal footing with Red Bull, we still could have gotten third.
"The good thing is that we are strong on one lap, we are in the game with Red Bull, but we need to make big progress in race trim and also in reliability.
"We were a bit fragile all weekend, honestly, but there you have it - that's the situation as it is. We cannot hide our eyes, we have to face it and get to work because even where it is good, there is a margin to Red Bull."
Engine and electronic issues aside, Ferrari had other technical dramas in Bahrain - including the strange nose cone 'dimple' in testing and the wobbly single-pylon rear wing in practice.
"It was a prototype," Vasseur said of the wing. "We pushed hard to get it here on time and it's wasn't ready." The Frenchman also admitted that had the nose dimple not been spotted until the race, "we would have retired because of that".
But according to Carlos Sainz, Ferrari's most pressing issue is extreme tyre degradation.
"As soon as you push, you cook the tyres," said the Spaniard. "Obviously Red Bull and Aston Martin have something that wears the tyres out less.
"If you look at Mercedes, we have a similar degree of degradation while the other two teams are different for some reason."
Unlike Mercedes, however, Ferrari appears to have no wild plans to scrap the entire concept of the car.
"A fast car in qualifying is also able to be fast in the race," said Vasseur. "So it's not a question of the concept.
"We're convinced of our path and the developments in the pipeline."
As is typical from the Italian press, the condemnation was swift. La Gazzetta dello Sport said catching Red Bull already looks like "mission impossible".
"Already in the first race, Verstappen and Red Bull were reminiscent of Schumacher with Ferrari and Hamilton with Mercedes," Corriere della Sera remarked.
F1 legend Alain Prost, however, insists that it's too early to write Ferrari off.
"It's only the first race," he told Bild newspaper.
"A few people are a bit disappointed because the gap between Red Bull and everyone else was so big. But we'll find out if that's really the case."
(GMM)
Other stories for MARCH 7, 2023