MAY 3, 2023
Tost denies Red Bull's Mintzlaff sacked him
Franz Tost has hit back at the notion that he was sacked by Red Bull.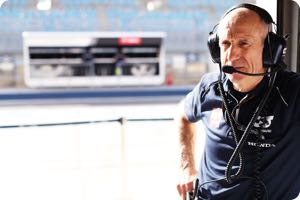 Franz Tost has hit back at the notion that he was sacked by Red Bull.
The 67-year-old has been in charge at Faenza, under both the Toro Rosso and Alpha Tauri identities, from almost the very outset some 17 years ago.
But many think it was Red Bull mogul Dietrich Mateschitz's death last year, and the appointment of his successor Oliver Mintzlaff, that prompted the ousting of Tost and his impending replacement by Ferrari sporting director Laurent Mekies.
"Laurent started with us," Tost said, "and I remember joking with him five, six or seven years ago 'you have to go to another team now to be educated and learn something - and then you come back'."
Early this year, Tost also insisted that he wouldn't still be on the pitwall at the age of 70.
"I think it's the best time to leave Formula 1," he said, rejecting rumours that he is now a candidate to replace the newly 80-year-old Dr Helmut Marko.
"Helmut will be here another 80 years," Tost joked.
As for his own departure, the Austrian denies he was sacked - even though Marko recently admitted Alpha Tauri needed to make clear changes to address sub-standard results both financially and competitively.
"It was my decision," Tost insisted, "and it was taken two years ago.
"I discussed it with Dietrich at the time, because I am 67 and when I was younger I always said to myself that leaders shouldn't stay glued to the seat.
"I'd rather give that job to younger people, smarter people, creative people, motivated people. Now that I am approaching my 70th year, it is time to say goodbye.
"I love Formula 1, but it's a story that has to end, and especially now that with Peter Bayer as CEO and Laurent Mekies, we have two fantastic people who will replace me."
(GMM)