JANUARY 9, 2023
Sulayem surprised by F1's reaction to Andretti announcement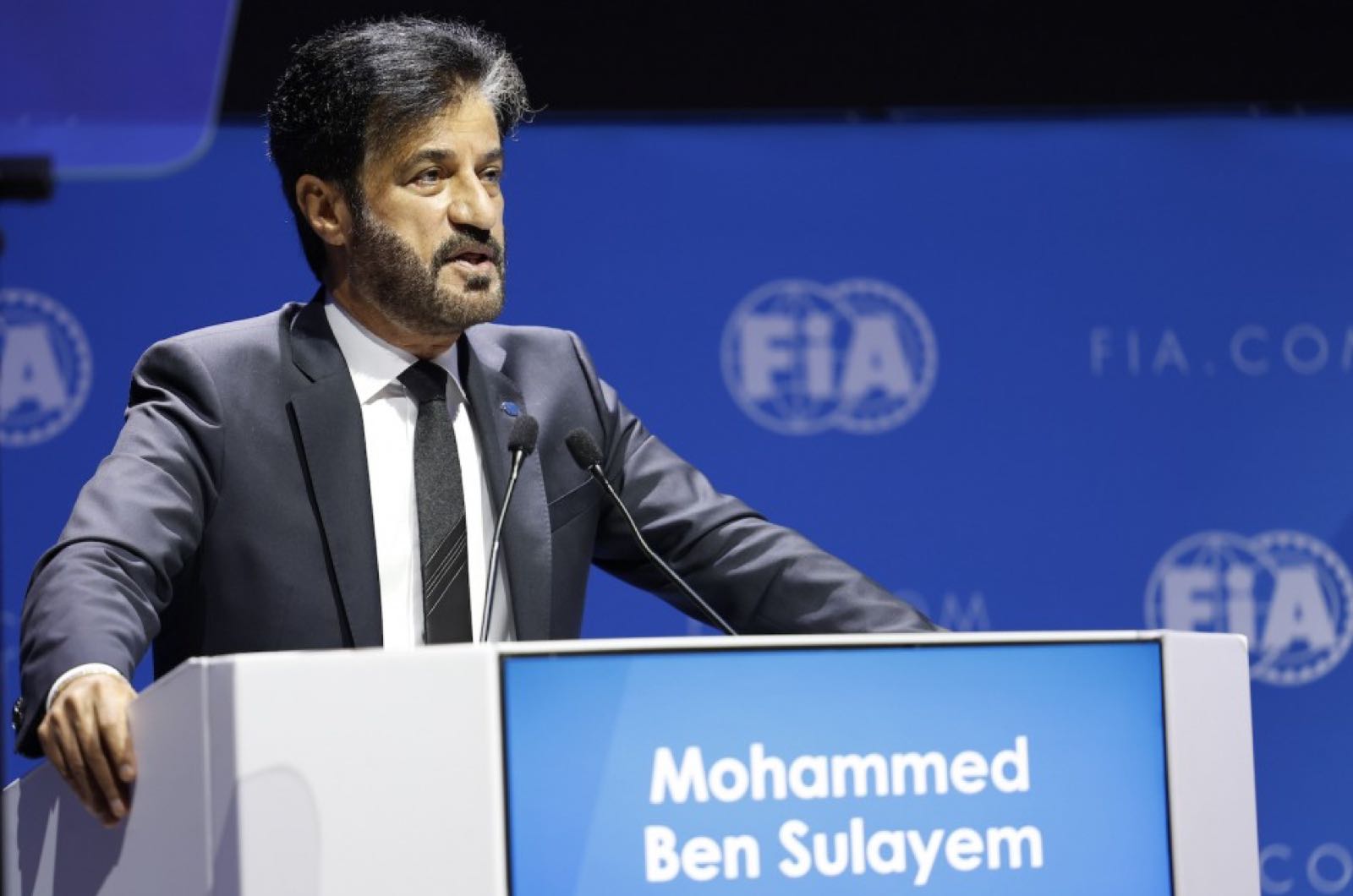 © FIA
The divide between the FIA and Formula 1 over the joint announcement by Andretti Global and General Motors of a partnership aimed at entering Grand Prix racing in the near future was no surprise for anyone who has been closely watching the battle for control of the sport between Mohammed Ben Sulayem and Stefano Domenicali.
As we reported last week, the Emirati was quick to praise the joint venture between the two American companies, while Formula 1's statement didn't even mention Andretti or General Motors and seemed to serve only to let everyone know the company would have to approve their entry before it became a reality.
At the same time, none of the existing ten teams said a single word in public about what was, like it or not, a major announcement for the sport, so Ben Sulayem took to Twitter, to express his disappointment at the way the sport, in general, reacted to Andretti's announcement. The FIA president wrote, "it is surprising that there has been some adverse reaction to the Cadillac and Andretti news. The FIA has accepted the entries of smaller, successful organizations in recent years. We should be encouraging prospective F1 entries from global manufacturers like GM and thoroughbred racers like Andretti and others. Interest from teams in growth markets adds diversity and broadens F1's appeal."
While this week there's been no mention of Andretti and General Motors by any of the ten competing teams, over the last two years only McLaren and Alpine showed support for Michael Andretti's plans to bring his team to Formula One. In McLaren's case, its American CEO Zak Brown has been pushing hard to get a compatriot to race in Formula One, and looked close to signing Colton Herta to replace Daniel Ricciardo this year, before opting to snatch Australian hot shot Oscar Piastri.
As for Alpine, supplying Power Units to Andretti would be very beneficial for the French company, as it is the only Formula One manufacturer that doesn't have any partners, while Mercedes supplies three costumer teams, Ferrari has two clients and Red Bull Powertrains supplies the two teams owned by its parent company. The team's resistance to Andretti's entry was based on their fear the profits would be diluted by ten percent with the arrival of an 11th team, and even receiving a lump payment of 20 million dollars - as the 200 million dollars any new team has to deposit with the FIA and is to be divided by the existing teams - wasn't enough for them to look favorably at any new entry.
The association with General Motors, even if Cadillac is only going to brand an existing Power Unit, expected to be supplied by Honda, does change the impact Andretti's entry into Formula One, as having the biggest American car manufacturer in the sport will certainly raise the profile of Formula One in the USA and that, surely, will attract more sponsors for the existing teams, meaning their resistance seems to be excessive, at a time when eight of the ten competitors are making a profit thanks to the massive income they are all receiving in the form of prize money.
Other stories for JANUARY 9, 2023