JUNE 6, 2023
Steiner didn't mean to destroy Mick Schumacher
Gunther Steiner has told the German media to forget the past and focus more on Mick Schumacher's future in Formula 1.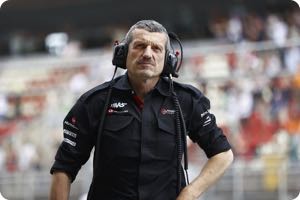 Gunther Steiner has told the German media to forget the past and focus more on Mick Schumacher's future in Formula 1.
This week, 24-year-old Mick will get his first outing at the wheel of a F1 car - the 2023 Mercedes - after being ousted by Haas boss Steiner for poor performance.
Lewis Hamilton, second in Barcelona, hailed Schumacher's contribution as reserve driver.
"He did a very good job in the simulator," said the seven time world champion.
"That played a part in the fact that we were able to perform like this today."
Indeed, Schumacher told the Austrian broadcaster ORF in Barcelona that his schedule is currently very busy.
"I was in the simulator until two in the morning on Saturday and then I flew straight here in the morning," he said.
He said he was tweaking the setup of Mercedes' new 'B' car upgrade.
"It seems to be working, especially in race trim," Schumacher said. "I'm really happy with that, because we've put a lot of work into the simulator and the fact that we've gotten a podium is mega."
Schumacher is also regularly seen on TV standing next to Mercedes team boss Toto Wolff in the garage.
"Of course we talk a lot about what we see," he admitted. "I always try to add my two cents when I notice something that the drivers might be doing or that isn't going quite as it should."
On Wednesday, he will actually get out on track at the Pirelli tyre test at the same Circuit de Catalunya.
"A large part of it will really just be what Pirelli wants," said the German. "But maybe we can still squeeze in a little something."
Mick's uncle Ralf, a former grand prix winner, thinks the tyre test outing will be a "very important step" for him.
"On the one hand he gets a confirmation between the simulator and reality, and then of course he can also show that he can be fast in the car," he told Sky Deutschland.
"People will look at it and draw comparisons with other drivers and teams. Yes, Mick can create an exclamation mark - even within the team.
"He can show that what he does in the simulator he can also do on the track. So I'm happy for Mick."
As for Steiner, he is relieved that the focus of the German media is now on the future rather than his high-profile falling out with both Mick and Ralf.
"The separation was more than half a year ago and in Germany people are still talking about it," the Haas boss told Sport1.
"Maybe it would be better to ask Mick and his current boss Toto Wolff about his future rather than always talking about the past."
Steiner thinks the media only focused so intently on the Haas-Schumacher split because of that famous surname.
"Would it have been the same with a Rosberg? Probably not," he said.
"When we got Mick two years ago, I knew that the name was a curse and a blessing at the same time. But one thing is certain - I didn't want to destroy his career.
"We have nothing against him. We were only thinking of the team."
Steiner said the most irritating thing about the affair is that he was portrayed as an uncaring and brutal team boss.
"The drivers know me," he insisted. "They know my direct way, which is not always to show artificial harmony to the outside world. And they should be able to handle it.
"Could Mick handle it? I don't know. You'd have to ask him that."
(GMM)