AUGUST 20, 2019
Silverstone date changes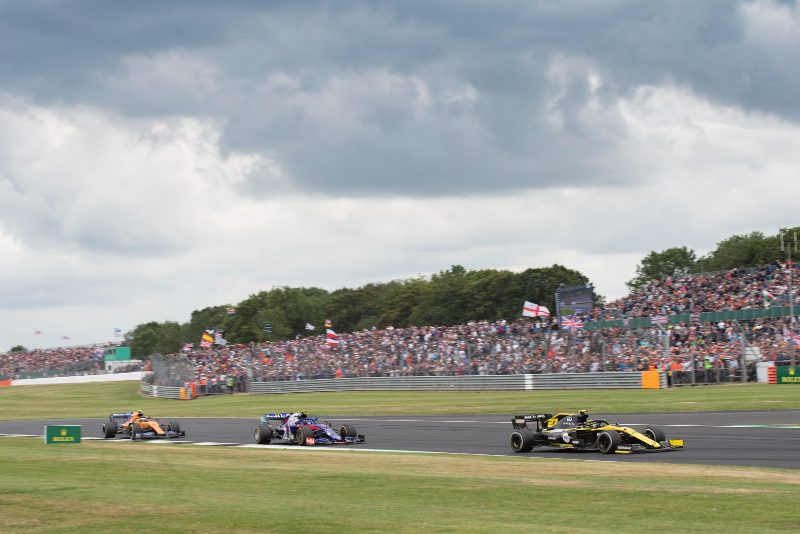 © RV Press
By Dan Knutson
The date for next year's British Grand Prix will be July 19.
That is according to a press release from the Silverstone circuit which stated:
"It's go, go, go for the Formula 1® British Grand Prix 2020 with tickets now on sale at Silverstone.co.uk. Next year's event will be held from 17-19 July* and after a sell-out race this year, Silverstone is anticipating another great weekend of Formula 1 action at one of the best-attended weekends on the F1 calendar, the jewel in the crown of British motorsport."
However, notice the asterisk, because at the bottom of the press release is this disclaimer:
"*provisional date, may be subject to change"
Liberty Media and the FIA have yet to release even a provisional calendar for 2020. The only confirmed dates are the season opener in Australia on March 15, and the Monaco Grand Prix on May 24.
The July 19 date would be the latest for the British Grand Prix since it was held on July 20 in 2003.
Silverstone's organizers – the British Racing Drivers' Club (BRDC) – were anxious to avoid a clash with the Wimbledon tennis final game, such as happened this year and in other years. The Wimbledon final for 2020 is on July 12.
What remains to be seen is what date the Hungarian Grand Prix is staged. It is traditionally held on the final weekend of July, but the logistics for the teams would be virtually impossible to dismantle their hospitality units, travel from Silverstone to Budapest, and reassemble everything in just a few days.
Such a trip will be even more difficult in 2020 because Brexit will have happened, so there will no longer be easy border crossings between Britain and the rest of Europe.
Next year's British Grand Prix will be a milestone in the history of Formula 1, with the sport celebrating 70 years, following the staging of the inaugural world championship race at Silverstone on 13 May 1950. Silverstone and the BRDC will pay homage to the great drivers, iconic cars and pivotal moments of the past to commemorate the occasion.
Other stories for AUGUST 20, 2019