NOVEMBER 26, 2018
Rosberg backs Vettel to be 2019 title charger
Sebastian Vettel has another chance to win the world championship for Ferrari in 2019.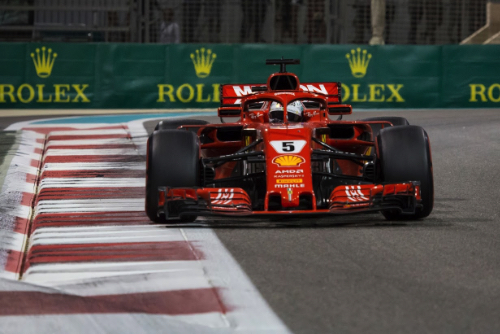 Sebastian Vettel has another chance to win the world championship for Ferrari in 2019.
That is the view of Nico Roberg, even though Vettel made high profile mistakes this year and suffered widespread criticism.
As the 2018 season concluded in Abu Dhabi, the German driver admitted that he has to improve for next year.
"Looking back, I haven't been at the top of my game here and there," said Vettel. "I look at myself first and I think I can be better than I was at times this year."
Rosberg, the 2016 world champion, backed Vettel and Ferrari to bounce back.
"Basically, Ferrari just needs to continue in 2019," he told Bild am Sonntag newspaper.
"They managed to build a brilliant car. On that basis, I trust them that they will come back very strongly from the winter break."
Rosberg said the only missing element at Ferrari this year was "details".
"They made so many strategy mistakes," he said. "Also in team cohesion.
"It was weird because Ferrari always led the way with team orders. But as a driver, if you feel that you do not have full support, it can affect you in your mind and your focus.
"If you do not agree with your team - and in Sebastian's case rightly so - it is difficult.
"We also can't forget that Sergio Marchionne was very strongly involved with the team. But you have to say that Mercedes managed to compensate without Niki Lauda.
"Nevertheless, I don't see 2019 as Sebastian's last chance. It's just another chance," Rosberg continued.
"He had a tough year and took a lot of criticism, but it was exactly the same situation for me in 2015. Lewis drove perfectly and I made mistakes.
"What's important is that you build up the confidence again, and Sebastian can do that. He's still one of the best drivers out there," said Rosberg.
One complication, though, is that Ferrari is replacing Vettel's preferred teammate, Kimi Raikkonen, with young charger Charles Leclerc.
"The dynamics will be exciting," Rosberg said.
"Charles is a phenomenally talented youngster, who arrives in a phase where Sebastian is building back up. That's a potential source of trouble."
(GMM)