SEPTEMBER 2, 2011
Renault confirms Senna as Heidfeld accepts settlement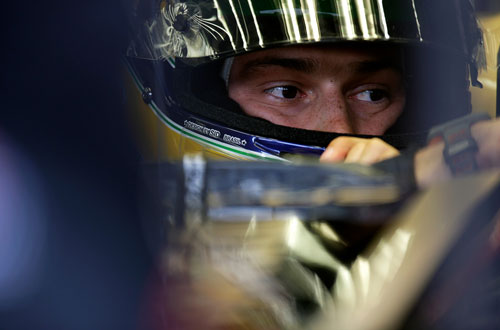 © The Cahier Archive
Renault F1 has announced that they have officially split with Nick Heidfeld, and that Bruno Senna will drive for the team for the remainder of the season.
Heidfeld was dropped by the team before the Belgian Grand Prix, but maintained that his contract was still valid. The German driver threatened to take the team to court later this month in order to get his race drive back, but a deal has now been reached with Heidfeld to part ways with the team.
Heidfeld said, "Obviously I'm disappointed to be leaving Lotus Renault GP in the middle of the season. I thought I could still make a big contribution to the team, but I have to see things as they are and I want to turn my attention to the future. We have taken the right decision by choosing to end our collaboration today. I would like to wish all the friends I made at Enstone a successful end to the season. One thing is for sure - I'll be back racing at the highest level soon."
Renault team principal Eric Boullier said, "Our disagreement with Nick has been the subject of much media coverage lately, and we are pleased to have reached a swift and reasonable solution. Our separation process was already a painful one, and neither of us wanted to go through another legal hearing. We're very grateful to Nick for the highly valuable contribution he's made to the team. We certainly had good times together, in particular remembering our podium finish in Malaysia. He is a very strong and determined racer and we wish him every success in the future."
The team also confirmed that Senna will partner Vitaly Petrov for the rest of the season. Interestingly, Renault made no mention of the possibility of Robert Kubica's return, even though the Pole is believed to be on course to complete his recovery before the end of the season, having gone through the final surgery to his right arm earlier this week.
Other stories for SEPTEMBER 2, 2011