OCTOBER 23, 2016
Red Bull's Marko rejects wild Vettel rumour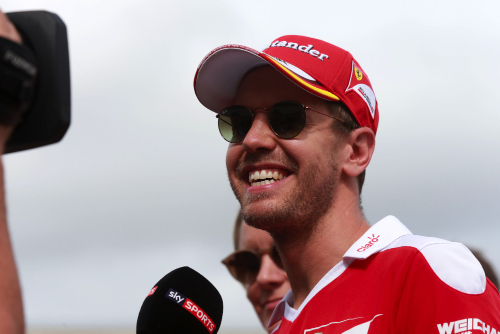 © Active Pictures
A wild rumour about the future of Ferrari driver Sebastian Vettel has been quickly shot down.
The German caused a stir among the rumour mongers in Austin when he was seen in deep paddock conversation with his old Red Bull chiefs, Christian Horner and Adrian Newey.
The meeting comes at an interesting time, with the Italian press talking of a 'crisis' and after both Vettel and his boss Maurizio Arrivabene recently indicating the time is not right to discuss the German's future beyond 2017.
But Red Bull's Dr Helmut Marko insists that Vettel, Horner and Red Bull designer Newey were not even talking about F1.
"Sebastian wants to buy one of the Aston Martins that Newey has helped to develop," he told Germany's Auto Bild.
"Sebastian has discussed with Adrian the special requests that he wants for his car," he added, referring to the rumoured $3 million, 1000 horse power supercar.
Newey no longer attends all the races, so his presence in Austin could be a sign that the Briton is now returning to full engagement with F1 and the new 2017 rules.
But Horner explained: "His involvement is probably about the same.
"I mean, Adrian is splitting his time about 50-50 with this Aston Martin project we've taken on, and designing a formula one car for the other half of the week.
"He's here this weekend to keep up to speed with what's going on trackside, and it's always good to have him at an event," Horner added.
(GMM)
Other stories for OCTOBER 23, 2016