MARCH 26, 2012
Parr leaves Williams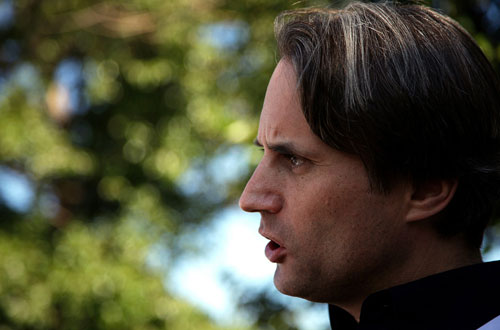 © The Cahier Archive
Williams chairman Adam Parr has resigned and will leave the company on Friday. He was widely believed to be the man Frank Williams, 70 next month, had chosen to take over and guide the team into the future. He became Williams chairman two years ago.
Nick Rose, ex-CFO of Diageo and currently a non-executive director of Williams, has been appointed non-executive chairman. Frank Williams will continue to oversee the company with the support of Toto Wolff, CEO Alex Burns and the rest of the board.
Frank Williams said: "I asked Adam to join Williams at the end of 2006 to support me in the running of our team. Over five years, Adam's achievements have surpassed my expectations and I must thank him for his service.
"Not least, for the decisive role he played in the technical changes made last year, which are beginning to show through in the team's improved competitiveness this season, and for leading this company to a successful IPO.
"Adam leaves us on good terms to pursue a better balance in his life for which I wish him and his family well. He has left us in good shape and I have every confidence that the board and senior management at Williams will continue to drive the business forward into a promising future."
Adam Parr said: "I am very grateful to Frank for giving me the opportunity to work for Williams over the past five years - a period that has been both challenging and rewarding. Williams is a unique team with over 500 great-hearted and talented people and many superb partners. I wish everyone at Grove well."
Other stories for MARCH 26, 2012