OCTOBER 5, 2007
Orange India takes over Spyker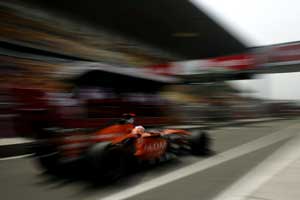 © The Cahier Archive
Spyker Cars NV has reached a final agreement to sell its Formula 1 the team to a company called Orange India Holdings. The deal is worth $124m.
Spyker says it will use the money to relaunch the troubled car company.
There is no news yet as to what Orange India Holdings is planning to do with the team nor what the cars will be called.
Other stories for OCTOBER 5, 2007