MARCH 3, 2023
Norris does not regret long McLaren contract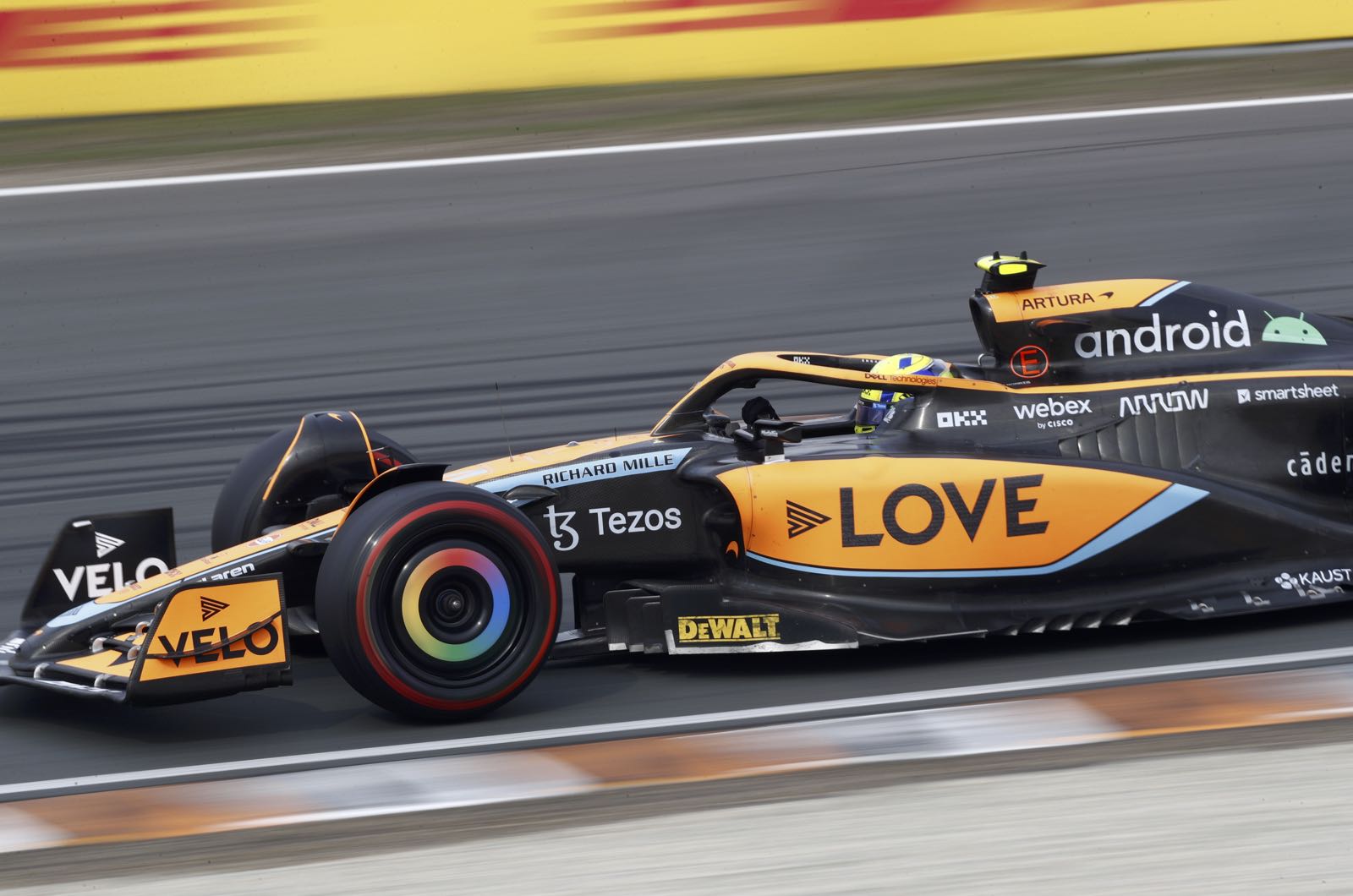 © McLaren
Lando Norris has responded to 2009 world champion Jenson Button "talking crap" about him.
Last month, Button admitted he was "surprised" when - about this time last year - 23-year-old Norris extended his McLaren contract through to the end of 2025.
Button made those comments before it became clear to what extent McLaren was struggling with its 2023 car.
On Thursday, Alex Albon admitted that Williams probably has the slowest car on the grid this year, but he expected to be fighting in Bahrain with "Alpha Tauri and McLaren".
"They're not getting up to speed," agreed F1 legend Gerhard Berger, according to Krone newspaper.
"I think the departure of Andreas Seidl didn't help either," he added.
When asked about those sorts of predictions, Norris said he doesn't see McLaren in the "dire situation" that the rumour-mill seems to imply.
"We may not be as strong as we would like, but we are not as bad as some people think," said the Briton.
As for Button suggesting he made a mistake by pledging his future to the Woking based team, however, Norris insisted he will just laugh it off.
"f someone says crap about me, then cool I will laugh about it and move on. Big deal," he is quoted by PA news agency. "A few years ago I probably would have taken it a bit more to heart.
"I respect people's opinions - particularly Jenson's because he has been through a lot of these times. So I take it all on board. I don't ignore it, I get what he is saying a little bit," Norris added.
He admits that, when he signed the McLaren extension, other teams were also interested.
"We saw what was on the table, but I did and I do want to believe in McLaren," said Norris.
"For now, it is tough and I would love it if we were ahead of where we are. But I did what is best for me and I have faith in my decision."
(GMM)
Other stories for MARCH 3, 2023