JANUARY 13, 2023
Nobody would question GM's pedigree says Wolff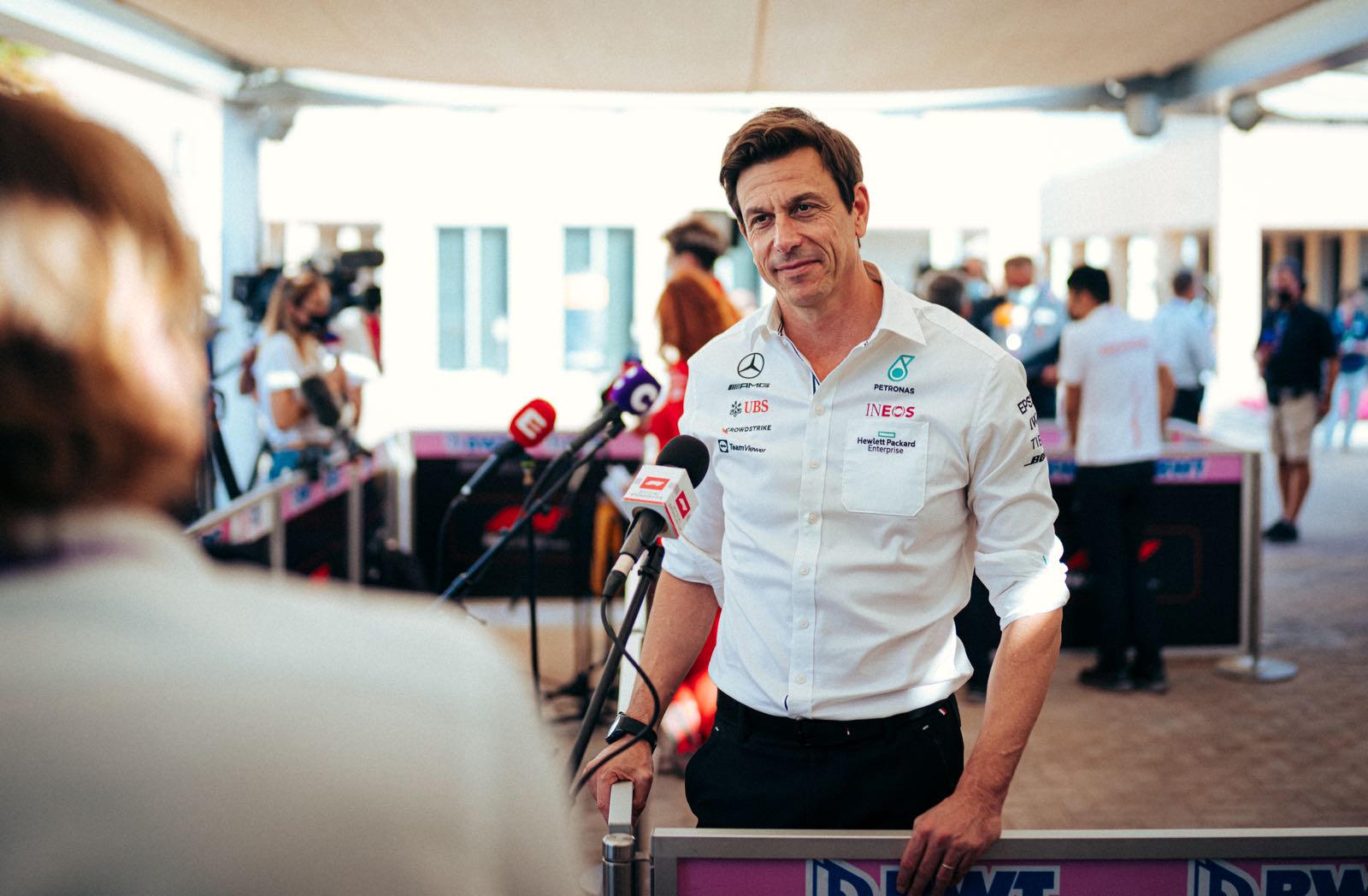 © Mercedes-Benz Grand Prix Ltd.
The impact of Andretti's partnership with General Motors seems to have led to a shift in the way the existing teams look at the American outfit's plan to enter Formula One, judging by Mercedes' Toto Wolff's first words on the subject.
In an interview alongside departing Head of Strategy James Vowles, now moving to Williams to have his first experience as Team Principal of a Formula One team, Wolff admitted that, "joining forces with Cadillac and GM, that's a statement.
For the Austrian, it's clear that, "having them joining forces with Andretti is definitely a positive." But then, Wolff, who has openly stated he doesn't think Formula One needs new teams at this moment, seemed to hesitate on his judgement of the new reality created by the announcement Cadillac will be a major partner in Andretti's proposed Formula One team: "It certainly gives it another angle that may or may not be beneficial for Formula One. But nobody would ever question GM or Cadillac's pedigree in motorsport or as a global auto company."
In his first media assignment as Williams Team Principal, James Vowles was far more enthusiastic about Andretti's partnership with General Motors. For the former Mercedes man, "we are always open to the sport growing." But Vowles than make a point of stating that anyone coming into Formula One now, needs to bring added value to the sport: "The truth behind it is that the sport financially is becoming more and more successful. Whoever joins in that environment, effectively needs to bring with it the growth that is required in order for everyone else to be in a better position – or at least a neutral position. And that's been the statement from the beginning."
Asked more specifically what he thought about the announced deal, Vowles praised the American's partnership, but also admitted there's still a lot to be understood about how Andretti and General Motors are planning to structure their involvement in Formula One: "There are a lot of lovely things about Andretti and about Cadillac. We just need to have good understanding of how it will grow the sport and in what way and what the growth will be."
Although these are not open endorsements of Andretti's Formula One entry - those have, so far, been made only by McLaren and Alpine's representatives - Wolff and Vowles statements mark a clear departure from the blunt refusing of giving an entry to the American team that was so common in the paddock just two months ago, so it's clear the connection with General Motors is helping change perceptions of Michael Andretti's Formula One plans.
Other stories for JANUARY 13, 2023