MARCH 8, 2019
No where to hide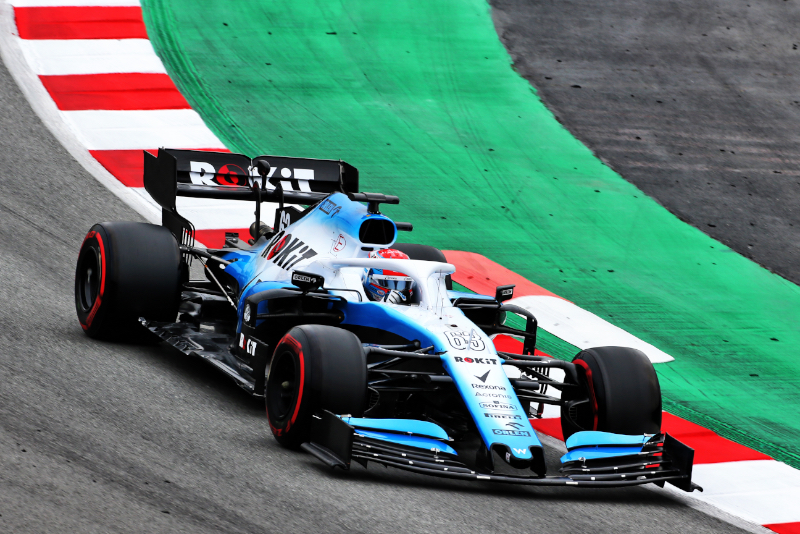 © Williams
By Dan Knutson
The Williams team will have nowhere to hide - on and off the track - during the Australian Grand Prix weekend in Melbourne.
The new car - the Williams FW42 - arrived at the preseason test two-and-a-half days late, and then it was by far the slowest car of the ten teams. As Williams uses the Mercedes power unit, the engine obviously was not the problem. All the fault is with the chassis.
Just how bad the Williams chassis is will be very apparent on the track in qualifying in Australia when all the cars are running with the same fuel loads, tires and engine modes.
Robert Kubica said at the end of testing in Spain that the Williams team would have to use the first few races of 2019 as test sessions.
Off the track, the Williams management - led by deputy team principal Claire Williams - will not be able to avoid questions from the media about why the car is so slow and why the team got itself into this predicament.
The other big question, of course, will be why chief technical officer Paddy Lowe suddenly left the team. The official reason given by the team is that he is taking a leave of absence for personal reasons. And perhaps this is true. Perhaps a family member died or is very ill.
The media will ask direct questions about if Lowe is really gone because of all the problems with the new Williams car.
During testing Lowe was asked if the problems with the car endangered his position in the team.
"What I have observed is over many years in Formula 1 there is a habit of changing the people when things don't work," he said. "But what I've also observed is that the stronger teams are the ones who do exactly the opposite. Every difficulty and every problem in a team is an opportunity to learn, not only to not repeat it but to be even stronger next time."
Was that a view held by all Williams management? Was Lowe feeling support from the management?
"I am not aware of any different view," he said in Barcelona. "Something to bear in mind is it not the first-time teams haven't shown up on day one (of testing), and it is an incredibly difficult task to get a car out to run particularly with the constant desire to keep pushing performance. If you are pushing out the same car that you did last year it would be all quite easy. While we've had a failure in terms of delivery in context we are still here, we have a car running reliably and we'll put it behind us and learn from it to make us stronger."
Some answers to Williams' plight and the Lowe mystery will become apparent in Melbourne because the team will have nowhere to hide.
Other stories for MARCH 8, 2019