MAY 29, 2023
Momentum builds for French GP comeback
Momentum is building as France aims to return to the Formula 1 calendar.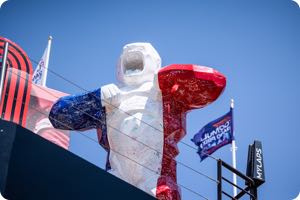 Momentum is building as France aims to return to the Formula 1 calendar.
Paul Ricard lost its place on the schedule amid mounting losses at the now-disbanded promoter - but there were plenty of signs of life behind the scenes in Monaco last weekend.
RMC reports that F1 CEO Stefano Domenicali met not only with French motorsport federation boss Nicolas Deschaux, but also new Paul Ricard president and F1 legend Jean Alesi.
Eric Boullier, a former F1 team boss who was in charge of the disbanded French GP public interest group, was also present for the meetings.
"I have a fairly strong friendship with Stefano Domenicali," said former F1 driver Alesi.
"I asked him if we could talk about doing a French GP again or not, and he said 'of course'. For him, there is no problem," the 58-year-old former Ferrari driver said.
Alesi said it is now over to French political institutions to create the necessary "national will" for another Formula 1 race.
"Stefano's desire is to speak to the major French institutions, that is to say the president of the Republic," he revealed.
Monaco podium-getter and Frenchman Esteban Ocon hopes the meetings result in France being reinstated on the calendar.
"It's not normal that we don't have a French GP at the moment," said the Alpine driver.
"I hope that, together, we will find a solution to bring it back to the calendar. There are discussions and we will see where they will take us.
"But the more weight there is behind it, the more we will succeed in bringing the grand prix back.
"Stefano talks about it a lot in the press and I talk to him about it from time to time," Ocon added. "It's in the newspapers already.
"We have to find a way to do it."
(GMM)