SEPTEMBER 21, 2002
Mercedes-Benz takes over Ilmor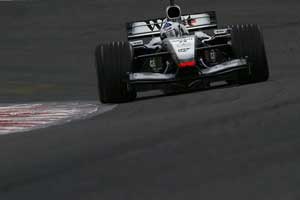 © The Cahier Archive
It has been coming for a long time but Mercedes-Benz has now confirmed that it has acquired a majority shareholding in Ilmor Engineering, the company which builds engines for the McLaren-Mercedes Formula 1 program. The company will be renamed Mercedes-Ilmor.
The details of the transaction have not been made public except to say that Mercedes-Benz has increased its shares from 25% to 55%. This means that at least two of the shareholders must have agreed to part with equity. The Morgan family is likely to have sold some of its 25% and it is quite likely that Roger Penske has also agreed to part with some of his 25%. The fourth shareholder Mario Illien is less likely to have sold his shares.
This however is just an interim arrangement as Mercedes announced that the whole company will be acquired by 2005.
Ilmor has had a very difficult year and there have been rumors for some time that Mercedes-Benz would move to increase its control of the business. It is expected that a lot of the engine research and development work will now be moved to Germany where the Mercedes-Benz motorsport division is expanding all the time.
Other stories for SEPTEMBER 21, 2002