MARCH 28, 2018
Melbourne open to tweaking F1 circuit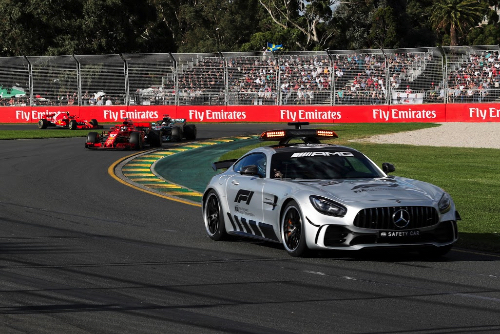 © RV Press
Australian grand prix organisers say they are open to tweaking the layout of the Melbourne circuit.
Australian Grand Prix Corporation chief Andrew Westacott's comments come after teams, drivers and fans complained about the lack of overtaking last weekend in the 2018 season opener.
"It's an awesome circuit but so hard to overtake even with the extra DRS," said Lewis Hamilton.
Max Verstappen was even more blunt, saying that as a TV spectator he would have changed channel.
But Liberty sporting boss Ross Brawn warned that the problems will not be comprehensively fixed until 2021, when F1 can mandate fundamentally different cars.
"Until we take a structured approach to the problem, we won't really make any progress," he said.
So it may be down to the circuits to change instead.
That may be difficult at places like Melbourne's Albert Park, which weaves around a lake and in between features like sports fields.
"I think the layout will be as it will be," Westacott told Speedcafe. "But we are always open minded to working with the FIA and formula one, and if there are suggestions we will discuss and review them."
F1 race director Charlie Whiting said the FIA could also add more DRS zones at forthcoming circuits, as was done in Australia last weekend.
"We just want to make things a little more interesting, so that's what we were doing and we'll do something in Bahrain and probably in Baku and in Canada," he said.
Mercedes team boss Toto Wolff thinks the real reason for the lack of overtaking is that the field is closer together in 2018.
"I think the entire group is closer together so we're not going to see cars walking through the field as we've seen in the past. Welcome to the new world," he is quoted by Italy's Autosprint.
(GMM)
Other stories for MARCH 28, 2018