JULY 31, 2009
Massa continues to make rapid progress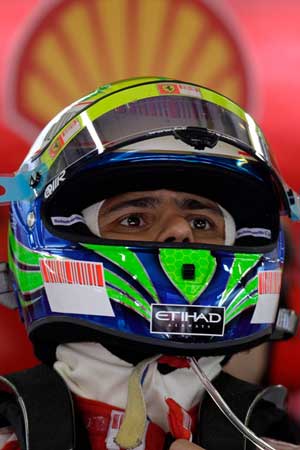 © The Cahier Archive
Michael Schumacher's planned return to F1 has grabbed the headlines in the last two days but Felipe Massa's progress in hospital has been impressive.
It is now expected that he will leave the AEK Hospital in Budapest over the weekend and is expected to fly home to Brazil to continue his recovery. There had been some stories suggesting that Massa would go to the Pitie-Salpetriere Hospital in Paris, which has a reputation for dealing with sports injuries, but it seems that Massa wants to go home.
Massa's personal doctor Dino Altman says that Felipe does not appear to have any long term injuries as a result of the accident in Budapest. The driver is now eating normally, walking and has taken a shower. Altman also says that Massa does not have any problems with his left eye.
The idea that Massa could race again this year needs to be treated with care. In addition to the main injury he suffered to the frontal lobe of his skull, he was also the victim of a hairline fracture at the base of the skull. A non-displaced basilar skull fracture usually heals without the need for medical intervention but this will require time. There are just three months between now and the end of the season in Abu Dhabi. While Massa is obviously keen to get back into action, it would probably be best to make sure all is well and then get back up to speed during the winter months when he can test a great deal and thus be fully prepared for the start of the 2010 World Championship.
Other stories for JULY 31, 2009