APRIL 25, 2023
Marko plays down latest Red Bull rumours
Dr Helmut Marko has played down the latest wild rumours about Red Bull's involvement in Formula 1.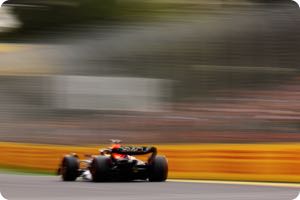 Dr Helmut Marko has played down the latest wild rumours about Red Bull's involvement in Formula 1.
Although the premier team Red Bull Racing is dominating the sport at present, Marko is said to be an odds with the successor of his friend and the energy drink company's late co-founder Dietrich Mateschitz.
Rumours suggest Marko and new Red Bull CEO Oliver Mintzlaff, 47, do not get along, which could lead to 79-year-old Marko quitting his prominent role.
And yet another rumour is that due to the poor on-track and financial performance of the second team Alpha Tauri, its boss Franz Tost could be ousted.
"I can only say that I will be with Red Bull in Salzburg on Wednesday," Marko told the Swiss newspaper Blick. "And those topics are not on the agenda there."
However, the rumours are persistent, and even involve suggestions that recently-retired four-time world champion Sebastian Vettel could succeed either Marko or Tost.
"We are still in contact," Marko said when asked about the 35-year-old German.
"Seb is currently still in the self-discovery phase but I don't think he wants to travel to every race again and work harder for significantly less money," he smiled.
However, former F1 driver Marko refused to rule out a scenario in which he may call time on his long involvement in Formula 1 and with Red Bull.
"As a multiple hotel owner, my advantage is my independence," he insists.
"But if, as is the case at the moment, I can be with the best driver in (Max) Verstappen, resigning is not an issue," added Marko.
"With a different pilot pairing, my situation would definitely be different too."
Finally, Marko was asked about whether Red Bull's rivals might put up a stronger challenge to the reigning champions this weekend in Baku.
"Mercedes will obviously come back with new updates," he said. "And Ferrari has had problems too, but what I don't understand is that (Frederic) Vasseur keeps seeing everything in a positive light."
(GMM)