JANUARY 7, 2023
Interview - Daniel Ricciardo, Part II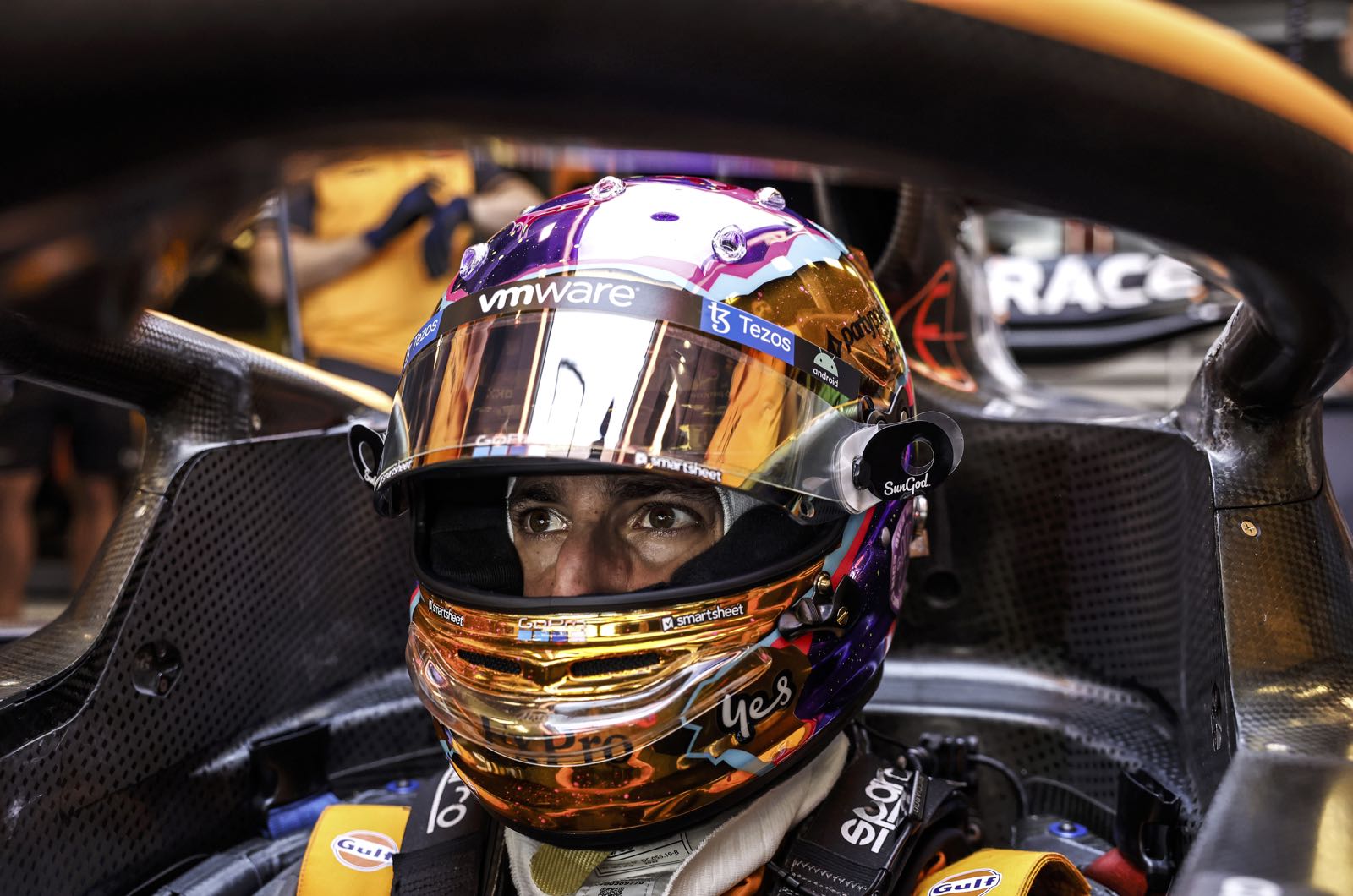 © McLaren
By Luis Vasconcelos
Part II
The Abu Dhabi Grand Prix may have been Daniel Ricciardo's last Formula One race, as the Australian has now signed to rejoin Red Bull, albeit as a test and reserve driver, for 2023. Before the announcement, we sat down with the man from Perth, to try and understand why he struggled so much to get to grips with this year's McLaren MCL36, but also to revisit his decision to leave Red Bull at the end of 2018.
Open and almost candid about his struggles, Ricciardo took us with him on this journey, explained what was lacking from this year's car and how the team and himself could never overcome those issues. While admitting an year off is just what the doctor ordered, as he needs to get some time off to rediscover himself and like he said, "get that hunger back", it's clear the Australian still believes there's more Grand Prix racing in his future, although he's realistic enough to admit that's something that is not entirely in his hands.
Q: You've done two years at Renault, two years at McLaren and while there were clear highlights, you never achieved the results you were aiming for or the results you were getting at Red Bull until you left. Yes, Red Bull was becoming Team Max by 2018, but have you, at any stage, regret not having stayed there longer? Even if the attention was focused on Max, you would have still been winning races, so is hindsight just a wonderful thing or do you believe you did the right thing by leaving?
Ricciardo: I do believe I did the right thing. I really needed to do it but for sure, on paper, you could say that if I had remained in Red Bull I would have got more podiums, probably would have won more races, so I get it when people tell me I should never have left, but I truly believe I needed this. Also, looking back at 2020, I feel that was one of my best seasons in Formula One, from a self-evaluation, so I did have, let's say, success post-Red Bull, and where Red Bull is today it's a phenomenal place, but my 2018 season with them was a disaster. It started really well with two wins in six races, but then I didn't get another podium, I didn't finish on eight or nine occasions, and I'm not throwing back to them, but I was not very happy then. So, I feel like I needed to try something else, so when I look back at that time and how I felt in 2018, I still stand by, I still think I did the right move. Did it work out perfectly? No, it didn't, but I still feel I needed to answer that question of what could be and it has been answered, I'm totally OK with it. I think Red Bull is going to have three cars on the grid next year, so I'll be OK (laughs).
Q: Your old sparring partner from Formula Renault, Valtteri Bottas, accepted going from Mercedes to a team that had been in the back of the grid for years, taking on the challenge of bringing it back to the front. Is that a challenge you'd like to take on, from 2024, for example?
Ricciardo: Maybe in six months' time that could be more appealing to me. I think that right now and for the last few months, it hasn't been appealing to me. I've certainly tried to do that when I left Red Bull to Renault and then kind of took a step across to McLaren, so I feel like I've - I don't want to say exhausted that route - but I've certainly attempted that route for the last four years. Obviously there are no top teams available at the moment, so I think I'll be better off just removing myself a little bit, regrouping and regathering and if there's nothing available at the top, in six months, then, OK, it will make sense to go and give it another go. But right now I feel I'm better off not being in a seat than jumping into another situation that may or may not work.
Q: What are the pluses of being a reserve driver, apart from the fact you'll be around, will understand how cars are evolving or even get a chance to do a race or two if needed?
Ricciardo: I think there's always opportunities with a a top team to learn, see how they operate, doing some tests, simulator work or whatever. But I think the biggest thing for me is just getting some time to myself, I say work on myself but it's like I need to go and do some self-discovery, it's just having some free time, do some other things. The season is so busy now that we never have the opportunity to look at ourselves from a difference angle, analyze things and so on. And doing that, I'll probably learn more, understand it and I'll probably miss it more too and that will bring the hunger back. So, it's more that, for sure, with a top team, I will continue to learn, but the big thing is to have some time for me.
Q: You've grown beyond the sport thanks to your personality, to the extent that you were mentioned by the ESPN CEO as someone they would like to have with them, when they announced they were extending their F1 broadcasting deal. So, will you be exploring other careers in 2023, maybe in the sport, or just focus on trying to get back to racing?
Ricciardo: I'm open minded to all those things. The only thing I can say I don't want, is to travel to 24 races, otherwise I might as well race again. So, it will be all finding a balance between it all, and if that means doing a bit of work, for some events, in some Grand Prix, then that could be something that is appealing. But, ultimately, I want something that fits my personality, something I can have fun with and if I have to wear a suit and a tie, then that's probably not my look, or my feel. If the right opportunity comes up and I feel I can have fun, express myself and enjoy it, then I'll keep an open mind.
Q: What comes now, as the season is over and your future for 2023 is settled?
Ricciardo: I had to spend a little bit of time in Europe, to sort out everything, go back to Monaco for a little bit and before Christmas it's time to go home and enjoy it. Sooner rather than later I'll get home and will start a mini holiday before I get bored and want to get back to it!
Other stories for JANUARY 7, 2023