FEBRUARY 7, 2011
Good signs from Kubica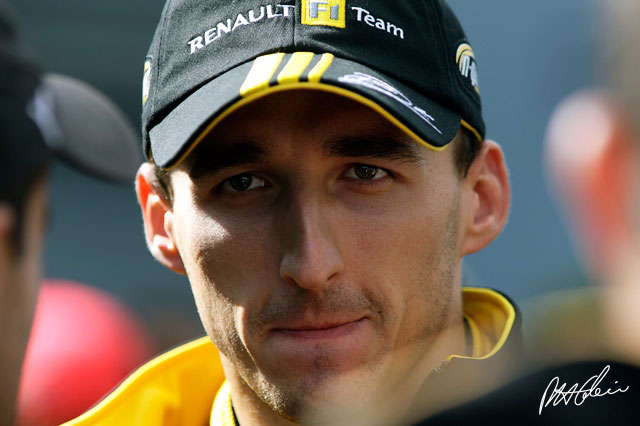 © The Cahier Archive
After suffering a major crash in the Ronde di Andora rally on Sunday, and enduring a seven-hour operation to repair broken bones and a damaged hand, Robert Kubica was put into an induced coma last night.
Kubica was injured when his Skoda Fabia S2000 skidded off the road at high speed, and the end of a guardrail speared through the engine compartment entering the cockpit of the car. Kubica was trapped in the car for 90 minutes, and suffered blood loss from multiple cuts. He was airlifted to the Santa Corona Hospital in Pietra Ligure where surgeons operated on Kubica for over seven hours, one team working on his leg injuries, while another worked on his right arm to save his right hand.
The full extent of Kubica's injuries are a compound fracture of the right femur, a cut tendon under the right knee, a major cut on the right thigh, two compound fractures on the right forearm, a compound fracture to the right wrist and a fracture on the right elbow.
Overnight Kubica was put into an induced coma, and attached to a respirator. This morning he was removed from the respirator and doctors briefly brought the young Pole out of the coma and woke him up to check his progress - Kubica responding to doctors commands before being put back under sedation. It is reported that his hand is warm, which is a good sign that blood is flowing through its arteries.
Doctors say that the next six days will be critical to determine the extent of damage to Kubica's hand, and that normally patients with similar injuries take up to one year to see full recovery.
Other stories for FEBRUARY 7, 2011