NOVEMBER 19, 2007
Glock signs for Toyota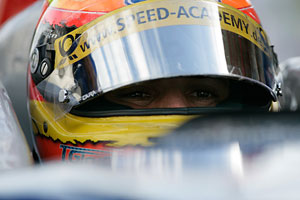 © The Cahier Archive
Toyota Motorsport has announced that Timo Glock will race for Panasonic Toyota Racing in 2008. The reigning GP2 Series champion has signed a multi-year contract and the team hopes an agreement will be possible to allow Glock to test before the end of the year, hopefully at Jerez in the first week of December.
The 25-year-old German raced in F1 back in 2004 for half a season with Jordan but he then had to head to the United States where he made a great impression in Champ Car in 2005 before deciding to return to Europe to try to fulfil his F1 dream.
The news has been expected for some weeks but there were contractual problems between Toyota and BMW. These have now been resolved.
Other stories for NOVEMBER 19, 2007