MARCH 28, 2013
Force India extends Mercedes engine deal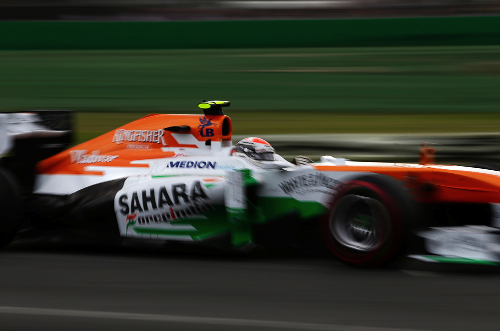 © The Cahier Archive
The Force India Formula One team has announced that it has signed an agreement to extend there engine supply deal with Mercedes Benz from the 2014 season and behind.
With the new deal, Mercedes will supply engines, KERS, gearbox and hydraulics systems for the new V6 turbo specifications which come into effect next season.
It is thought that the deal will run through the 2018 season.
With the deal, Force India will start using gearboxes supplied by Mercedes, and no longer use ones provided by McLaren.
This is a further indication that McLaren will no longer use Mercedes engines in the future.
it's no longer a secret McLaren is close to a deal that will see them use Honda engines in the future, with the only doubt being when the Japanese company will be ready to supply new generation engines, as they seem to be a bit late to return to F1 in 2014.
Force India Team Principal Dr Vijay Mallya said, "Our new agreement with Mercedes-Benz for the coming years is the most significant in the history of Sahara Force India. With new powertrain regulations being introduced next year, I can't think of a better partner to work with as Formula One enters a new and exciting era. The agreement gives us the long-term stability we require and will enable us to continue our journey towards the front of the Formula One grid."
Mercedes Executive Director Toto Wolff said, "It is a significant milestone to announce our first long-term agreement for powertrain supply under the 2014 regulations. Sahara Force India was our first genuine customer in Formula One back in 2009 and we are delighted to enter an expanded, long-term relationship with them from 2014 onwards. This long-term agreement offers excellent value in terms of the balance between price and performance. We hope it will mean Mercedes-Benz and Sahara Force India working together for the entire life cycle of the new powertrain generation."
Other stories for MARCH 28, 2013