AUGUST 28, 2018
FIA to study Halo after Leclerc incident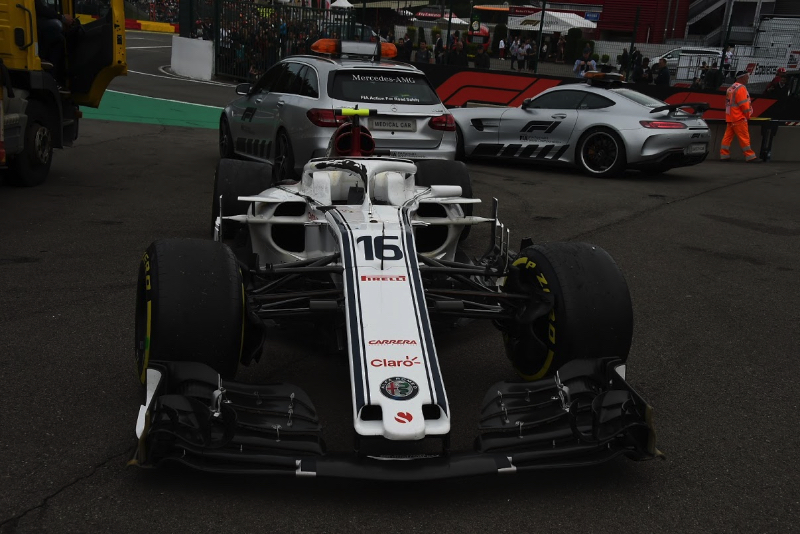 © RV Press
Supporters of the controversial 'Halo' safety innovation say a crash at Spa vindicated the decision to introduce it.
Tyre marks and damage to the Halo was visible on Charles Leclerc's Sauber after a scary air-borne crash involving Fernando Alonso last Sunday.
Some say the Halo obviously saved the Monaco-born rookie's life.
"I've never been a big fan of Halo, but I have to say I was incredibly happy to have it over my head in this case," said Leclerc.
Alonso agreed: "Not that we needed proof, but this accident shows that Halo is a good thing."
2016 world champion Nico Rosberg declared: "We can end the Halo discussion now. It will save lives."
And former F1 driver Mika Salo told Finland's MTV: "The camera footage I saw shows that Halo was the right solution."
However, FIA race director Charlie Whiting says the discussion about Halo will actually go on.
"To say that a serious injury was prevented would be speculation," he said. "But it doesn't take too much imagination to think that the tyre marks on the Halo could have been on Charles' helmet."
Whiting said the FIA will now collect all the data from the incident.
"We have countless pictures and recordings, which we will now take a close look at. We will also check if the attachment of the Halo was affected by the impact.
"We want to learn as many lessons as possible from this incident," he said.
(GMM)
Other stories for AUGUST 28, 2018