MAY 31, 2023
Dominant Red Bull loses three engineers
Red Bull is losing another three members of its dominant Formula 1 team.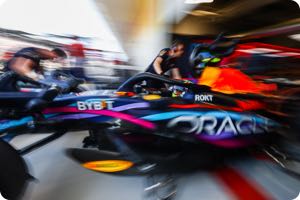 Red Bull is losing another three members of its dominant Formula 1 team.
The most prominent is Rob Marshall, the chief engineer who was believed to be working on the energy drink-owned team's 2026 car.
After approaching two decades with Red Bull, he is stepping down immediately but won't join McLaren as chief designer until early next year.
In Miami recently, team boss Christian Horner denied rumours that "senior members" like Marshall were set to leave the team to join Ferrari.
"In terms of personnel moving to Ferrari, certainly at a senior or medium level, there's nothing planned," he said.
However, Italian reports say two more Red Bull engineers are indeed leaving Red Bull in order to join Maranello-based Ferrari.
One of them is rumoured to be David George, an aerodynamicist, while the other's identity is not yet known - but it is believed both started work at Ferrari this week.
Another rumour is that the Red Bull engineers starting work at Ferrari now means the path is clear for Ferrari's Laurent Mekies to step down at Maranello with immediate effect to prepare to be Alpha Tauri team boss from 2024.
It appears as though rival teams' aggressive recruitment campaigns to woo staff away from Red Bull is regarded as the best way to ease the reigning champions' dominance.
Mercedes boss Toto Wolff repeated his view in Monaco that more radical measures to slow down Red Bull - like performance-balancing rules - are a bad idea.
"If we start introducing that, we will destroy this sport," he said.
"You should be punished for breaking the rules, but not for doing good work. And Red Bull have done a great job. We just need to work better, find the right solutions, and catch up."
(GMM)