JANUARY 16, 2013
Domenicali rules out Vettel joining Alonso at Ferrari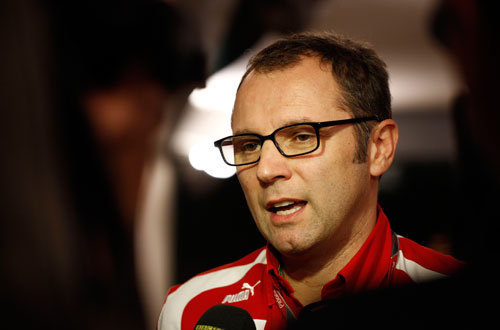 © Active Pictures
At Ferrari's annual media event in Madonna di Campiglio, Italy, Ferrari team boss Stefano Domenicali ruled out the prospect of having triple World Champion Sebastian Vettel joining Fernando Alonso to create a 'Dream team'.
Speaking at the event Domenicali said, "We have always said, and I think that the president (Luca di Montezemolo) also declared, that a dream team is something extraordinary if it is well managed and if things work well."
"For now, I think that this is not our goal. We have to maximise the balance of our performance of the team. We must be very careful. It is not just in F1 because it is true also in the world of sport. If you put all the number ones together around the table it can be more damaging than positive. So for the time being, this is not our goal."
In response to a suggestion from Red Bull's Hulmet Marko, who earlier this year suggested that Alonso is too political, Domenicali said, "Honestly, I think Fernando is extremely focused on performance and, as always, there are some persons who think they can stimulate reactions in others - to try to tickle them, to attack what they think, and that they may be weaker."
"But from my viewpoint I can assure you that my focus is to give an answer, a response, on the race track rather than with words. We are simply going to try and answer to all this by being strong and being in front."
Other stories for JANUARY 16, 2013