MARCH 13, 2019
Dirty air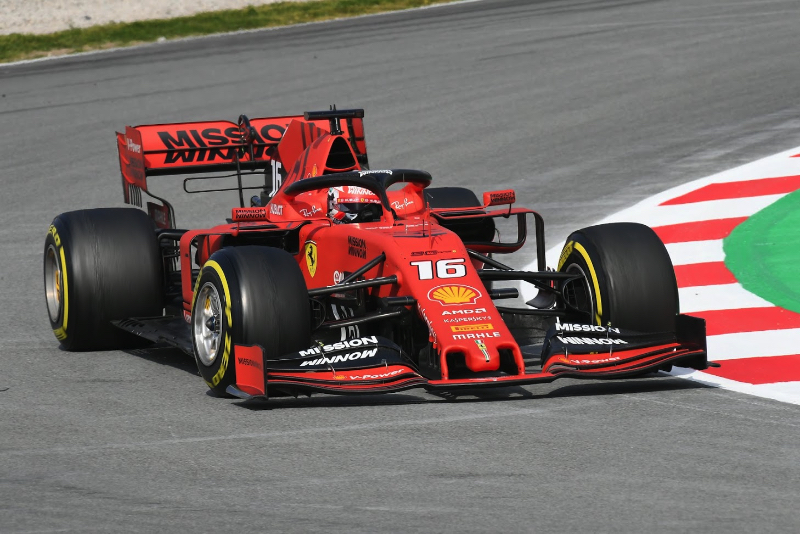 © RV Press
By Dan Knutson in Melbourne
Prior to the start of the first race, here is reminder of the rule changes for the 2019 Formula season
Tyres: Gone from the Formula 1 lexicon are the terms 'Hyper-soft', 'Super-soft' and 'Ultra-soft'. Pirelli will take just a Hard, a Medium and a Soft compound to the races, each chosen from their selection of five dry-weather compounds — C1 being the hardest and C5 the softest.
Rear wing endplates: Every car will have three tail lights in 2019. In addition to the central red light that was first introduced back in 1972, each rear wing endplate will house an LED light. All three of these lights will be illuminated when the cars are using intermediate or wet weather tires to improve visibility.
Technical changes
The 2019 technical regulations have been tweaked in order to improve wheel-to-wheel racing. The changes, compared to 2018, are as follows:
Front wing: 200mm wider, 20mm higher, 25mm forward and simplified endplates. These changes make the cars less sensitive to dirty air.
Rear wing: 20mm higher, 100mm wider, DRS opening 20mm wider. This bigger wing throws dirty air higher, away from the pursuing car.
Barge boards: 150mm lower, 100mm forward. These changes give the aerodynamicists less control of the airflow around the center of the car.
Brake ducts: Simplified design to reduce aerodynamic exploitation.
Increased fuel allowance: Each car can use 110kg of fuel per race, previously 105kg. This will encourage drivers to spend a greater proportion of the race on full power.