SEPTEMBER 30, 2003
Dennis rules out Montoya deal in 2004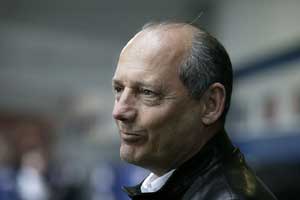 © The Cahier Archive
McLaren boss Ron Dennis has confirmed that he is not planning to change his driver line-up next year. Dennis was responding to rumors that Juan Pablo Montoya might be brought in to replace David Coulthard in 2004, a year ahead of when Montoya is due to join the team.
Asked if his drivers for next year will be David Coulthard and Kimi Raikkonen Dennis replied:
"Absolutely" and asked whether that was "crystal clear" for the journalists present.
Thus it can safely be assumed that the plans to switch to Montoya a year early have been axed.
Other stories for SEPTEMBER 30, 2003