MARCH 29, 2023
Craig Pollock setting up new F1 team
BAR co-founder Craig Pollock is now aiming to set up another Formula 1 team.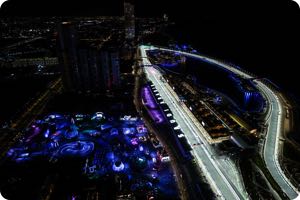 BAR co-founder Craig Pollock is now aiming to set up another Formula 1 team.
The 67-year-old, who entered the sport as 1997 world champion Jacques Villeneuve's manager, is busily making plans for a project called 'Formula Equal'.
Pollock told CNN that the premise of the team is that it will be completely gender-equal - with half the workforce made up of women.
"Our ambition is to deliver and build opportunities and pathways for women to get to the very top level inside motorsports," he said.
"The concept and the idea was to try and build a Formula 1 team, 50 percent male, 50 percent female, which is extremely hard to do if you have an existing Formula 1 team.
"It's a lot easier with a clean sheet of paper," said Pollock, whose Brackley-based first F1 team British American Racing ultimately became Mercedes' works outfit.
The report said Pollock aims to participate in the FIA's recently-revealed new-team application process, with the aim of debuting in 2026.
He admits he hoped to keep the project under wraps for now.
"Formula 1 is a little bit like a sieve," Pollock laughed. "You've got to be very careful who you talk to.
"I had to basically admit 'yes, it's correct'. We have made an application and that was it.
"We are in intense discussions with I would just say a Gulf area country. I'm not really in the position to talk about that and be fully open about it at this present time.
"That will come out in the very near future. And I just hope it's going to work because it does take a lot of money."
But if it does work, Pollock says his project would be historic as the "first Formula 1 team that is truly outside of Europe".
Rumours suggest the obvious candidate sponsor and location would be Saudi Arabia, despite the Kingdom's troubled history in terms of women's rights.
"This has to be built from the bottom up in a Gulf state and this is what we are aiming to do," Pollock insists. "This is a long-term project - this is not short-term."
(GMM)