JANUARY 3, 2023
China wants back place in 2023 calendar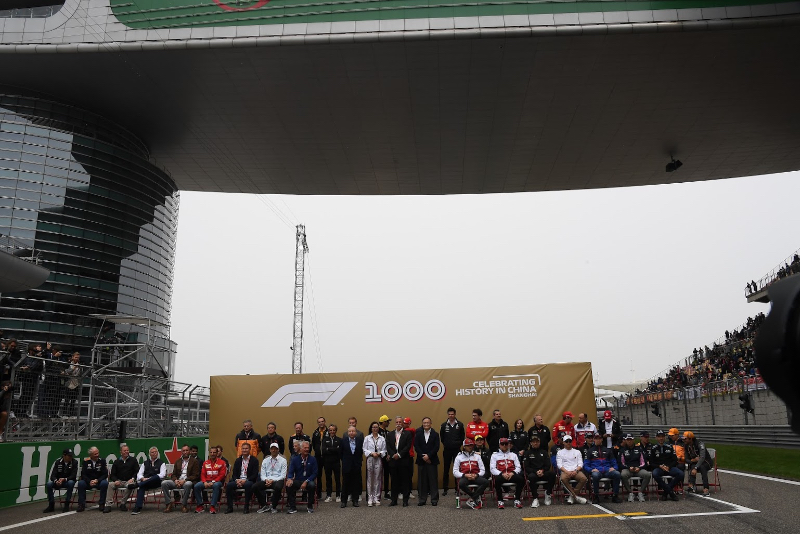 © RV Press
The Chinese Grand Prix promoters have thrown a spanner in the works by officially telling Formula One that they want back their place in the 2023 Formula One World Championship calendar, barely a month after requesting the cancelation of the event that was originally scheduled for April 16th.
It was on December 2, 2022 that JussEvents confirmed to Formula One and the FIA that it was not in a position to host this year's Grand Prix, as the Chinese government was persevering with the Zero Covid policy that had shut China out for almost two years, so Stefano Domenicali and his team immediately started to make alternative plans, to keep this year's calendar with 24 Grand Prix, reaching an agreement with the management of the Algarve International Circuit, in Portimão, in spite of a little delay required by changes in the Portuguese government that held the necessary state guarantee for ten days.
When everything was settled and all the guarantees issued, the Chinese promoters came back to Domenicali and asked for their race to be reinstated. The reason for such a sudden change of heart came from the Chinese government's surprising U-turn in its Covid-19 policy that has seen the country open its borders to everyone and put an end to the dozens of lockdowns that were still in place all over its territory.
Now Formula One has a problem on its hands and Domenicali won't find an easy solution for it. On one side, China remains a very attractive market for all Formula One sponsors and manufacturers and, therefore, from a marketing point of view it's interesting to go back to Shanghai. The fact the Chinese pay a lot more than the Portuguese promoters can afford also weights in Shanghai's favor as does, very heavily, the fact Zhou Guanyu is now a Formula One driver and the first Chinese to race at this level. With open gates, his presence would guarantee the Chinese Grand Prix would be sold out, the kind of image Formula One is keen to get at all its races.
On the other hand, there are serious concerns among the teams that with Covid-19 now seriously affecting China, with millions of people reportedly infected as the vaccines used in the country proved useless, and with a large number of the population that didn't even get them.
There's a serious risk the team's staff could be easily infected and, therefore, refused entry on return to Europe, as the EU is about to require proof of a negative Covid-19 test for anyone flying out of China, putting everyone back in the situation lived in 2020 and that's something no one wants to live through now.
On top of that, the team's logistic planning has made without the race in Shanghai, meaning no one has sent a sea freight to China, but have already done it to Bahrain, Saudi Arabia and Australia, with the freight for Azerbaijan and Miami leaving in the next couple of weeks.
Reintroducing the race in Shanghai would force the teams to rearrange their plans, something they're no too keen to do at such short notice.
To make matters more difficult, China has requested to have its race moved back to Autumn, favoring the October 8th weekend but the slot belongs to Qatar and the Arabs don't seem to have any intention of moving their race forward by four months just to accommodate Shanghai's request.
All of this, of course, makes Domenicali's decision a very tough one to make, as while he'd love to have the sport back in China, with all the commercial benefits that will come with it, he's aware there are many obstacles in the way and some teams will need a lot of convincing to go back to a country where the pandemic is now raging stronger than ever.
Other stories for JANUARY 3, 2023