OCTOBER 4, 2018
Bottas more disciplined than Barrichello says Todt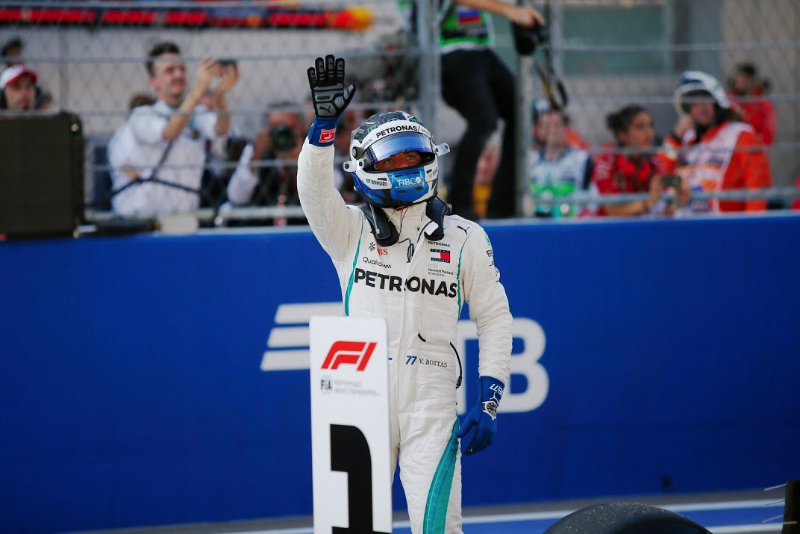 © RV Press
Valtteri Bottas handled the team orders saga of Sochi last weekend admirably.
That is the view of FIA president Jean Todt.
Back in the Ferrari heyday, former Ferrari boss Todt famously ordered Rubens Barrichello aside for Michael Schumacher, triggering the ire of the fans and a team orders ban.
But the practice is now legal, and Todt defended Mercedes' Toto Wolff for making the call to let Lewis Hamilton win last weekend.
"I saw what happened and it was an honest and justified decision," he told La Gazzetta dello Sport.
"The difference is that Bottas was more disciplined than Barrichello was in Austria in 2001," Todt added.
"All of this talk is absolutely meaningless, because team tactics are part of formula one. The only important thing is that it is not hidden from those who watch.
"It was always unpleasant for me to use tactics, but I always tried to handle those episodes with honesty," the Frenchman said.
Wolff says Bottas is prepared to make the same "sacrifice" again in 2018 to help Hamilton's charge.
But Hamilton's former teammate Nico Rosberg says there is a danger for Bottas.
"It's really bad if you are labelled the number 2 driver," he told Germany's Sport1. "Your self confidence goes and it's hard to deal with mentally.
"I hope for Valtteri that he comes out with some really good performances in the last races," Rosberg added.
(GMM)
Other stories for OCTOBER 4, 2018