APRIL 19, 2023
Audi arrival boosts Red Bull passion says Marko
Dr Helmut Marko admits Red Bull's Formula 1 engine program for 2026 and beyond is a "risk".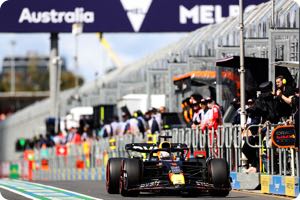 Dr Helmut Marko admits Red Bull's Formula 1 engine program for 2026 and beyond is a "risk".
The engine regulations are changing markedly for 2026, with Volkswagen-owned Audi teaming up with Sauber.
Audi is at Shanghai's car show Auto Shanghai this week, where board member Oliver Hoffman revealed that the F1 project "has really taken off in recent months".
"In the ongoing concept phase of the power unit, the foundation of our drivetrain for 2026 is being laid today," he said.
Audi CEO Markus Duesmann is also in Shanghai, and he said China was chosen for this week's activities because it is "our most important sales market".
At the same time, while actually undecided about whether to definitely stay in Formula 1 beyond 2025, Honda is being linked with a works collaboration with the sport's surprise performer of the moment - Aston Martin.
Currently, Honda is still part of Red Bull Powertrains - but the energy drink-owned outfit has already decided to team up with Ford for 2026 rather than with sticking with Honda or working with another ruled-out option, Porsche.
Red Bull chose Ford as its 2026 F1 engine partner because it will leave the world champions with its independence while Ford works mostly on the hybrid side.
"Independent development of power units is a risk," top Red Bull official Dr Helmut Marko told formel1.de.
"But we are relying on experienced employees and are confident that everything will work out. The current information I have about the new engine is encouraging. I do not expect that we will be at a disadvantage.
"Reliability too. Everything should be in order. We have a serious partner who is well versed in the hybrid part of the power unit, and if they do not have something ready, they will look for a solution with young companies or startups.
"We are confident we will be competitive with Ford," the 79-year-old Austrian insisted. "Ford engineers are working in the same building with us, where we launched six test benches last year.
"We have made one engine, we are assembling another ñ the progress is obvious. We are on schedule, including recruitment. We have not yet reached the optimal number of employees, but we will get there.
"And of course, the arrival of yet another competitor in Audi will only increase our passion for victory," Marko said.
(GMM)