European GP 2011
JUNE 24, 2011
Practice 1 Report - Webber tops first session in Valencia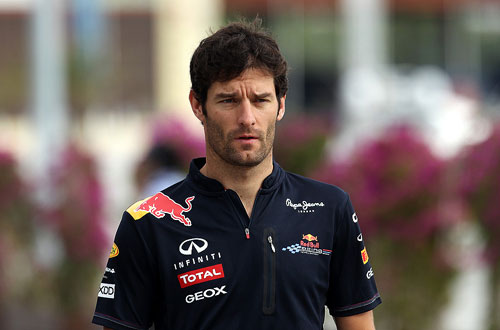 © WRI2, All Rights Reserved
Red Bull Racing's Mark Webber (1:40.403) set comfortably the quickest lap in the first session of free practice for Sunday's European Grand Prix.
Closest to the Australian was Vitaly Petrov's Renault (1:41.227), with Fernando Alonso's Ferrari (1"41.239) just a hundredth of a second slower.
Much of the pre-event talk in Spain centred around whether or not changes to the engine mapping/blown diffuser regulations, to be introduced at Valencia and Silverstone, will affect the F1 running order. The first hints on that will only become apparent after qualifying and, as usual, teams are pursuing their individual Friday programmes.
Lewis Hamilton (1:41.510) was fourth quickest but started the session with DRS disabled as McLaren concentrated on aero testing. Nick Heidfeld (1:41.580) set fifth fastest time with the second Renault, ahead of Felipe Massa's Ferrari (1:41.758), Jenson Button's McLaren (1:41.926), Adrian Sutil's Force India (1:41.955), Nico Rosberg's Mercedes (1:42.043) and Jaime Alguersuari's Toro Rosso (1:42.216).
Sergio Perez completed the session in the Sauber and set the 14th fastest time, a quarter of a second up on team mate Kamui Kobayashi as he attempts to return again after his Monaco accident. One early casualty of the session was Force India's Friday driver Nico Hulkenberg, who locked up and damaged the left front against one of Valencia's unforgiving concrete walls.