Chinese GP 2011
APRIL 15, 2011
Practice 1 Report - Red Bulls quickest in first China practice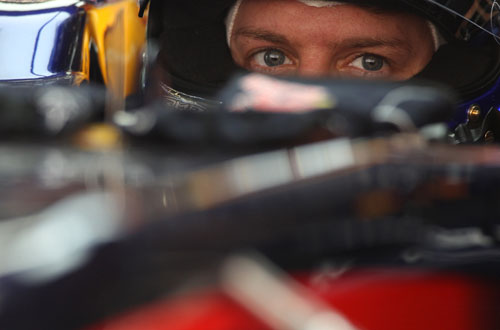 © WRI2
The Red Bulls of Sebastian Vettel (1:38.739) and Mark Webber (1:39.354) proved conclusively quickest in the first session of free practice for the Chinese Grand Prix. Their nearest competitor, Lewis Hamilton's McLaren-Mercedes (1:40.845), was more than two full seconds from Vettel's pace.
Team boss Christian Horner confirmed that, post-Malaysia, the team has traced a specific issue with the KERS on Mark Webber's car, which was non-operational throughout the Sepang race, but that the non-use of the system on Vettel's car later in the race was precautionary. Early in today's first session, however, Webber radioed in saying, "Not sure what's happening with KERS."
McLaren, meanwhile, is furthering its testing of a new specification floor/aerodynamic package, while Ferrari attempts to solve aerodynamic problems and ran revised brake ducts and barge boards along with flowviz paint, which allows the team to collate more aerodynamic data and assess whether wind tunnel data matches up to on-track reality.
Jenson Button (1:40.940) set fourth fastest time, ahead of Nick Heidfeld (1:40.987) who was fifth quickest for Renault despite the car getting away from him on the exit kerb of Turn 10, the German spinning across the road and into the barrier on the opposite side of the track, the car sustaining light damage.
Felipe Massa (1:41.046) was sixth quickest for Ferrari, ahead of Sauber's Sergio Perez (1:41.189), the Mexican conducting some bodywork comparisons in the opening session.
With Williams looking for a more solid display in China after a difficult start to the season, Pastor Maldonado (1:41.222) ended up eighth quickest before he spun and beached himself on the Turn 6 kerb just before the end of the session. Vitaly Petrov's Renault (1:41.231) and Sebastian Buemi's Toro Rosso (1:41.328) completed the top 10.