Brazilian GP 2014
NOVEMBER 7, 2014
Friday Press Conference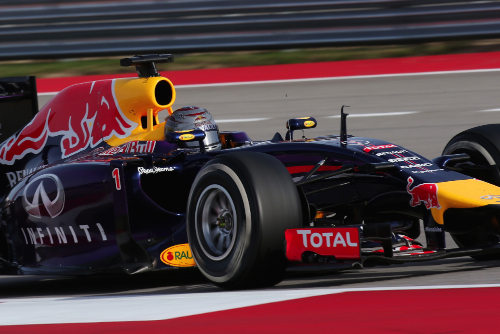 © Active Pictures
7 NOVEMBER 2014
TEAM REPRESENTATIVES - Paul MONAGHAN (Red Bull Racing), Pat FRY (Ferrari), Paul HEMBERY (Pirelli) Rob SMEDLEY (Williams), Sam MICHAEL (McLaren)
PRESS CONFERENCE
Q: Paul Hembery, if we could start with you? Interesting day today to say the least. Obviously a new track surface here at Interlagos [along with] your choice of soft and medium tyres for this weekend. What did you learn today, particularly in the extremely high track temperatures, up around 57-58 degrees [Celsius]?
Paul HEMBERY: Well, the track is very different from last year. Weve lost a lot of the macro roughness, 50% less than last year, so its a very smooth track and in the first sessions we saw a lot of oils coming out from the new tarmac that weve got out there, which you get from new surfaces. So a lot of graining going on in the first run on the tyres in P1. It improved a little bit through the day. Having said that its a strong pull for something like the softer compound here when you get up to nearly 60 degrees on the track. A little bit of blistering we started to see on the front tyres. But who knows what the rest of the weekend is going to hold. Nobody foresaw having this high temperature today, so there are still a few question marks, I guess, for the rest of the weekend.
Q: What about 2015 tyres? Give us an insight, if you could, about your thinking, what you want to achieve on strategy, performance, that kind of thing?
Hembery: Well, were not planning any great changes. Were trying to improve a little bit the footprint area of the tyre, which is what you do as a tyre maker. Compounds? Well, again minimal changes. Maybe working on some of the temperature ranges of some of the compounds, but not planning anything dramatic. Primarily because we still want to understand what these technical guys are going to come up with in terms of developments for next season. Theyve had a year to understand the new regulations and we are expecting some quite strong improvements during next season.
Q: Thank you very much. Rob, coming to you, same first question for you as it was for Paul, but from a teams point of view. What did you find today running with these tyres on this new track surface? Anything youd like to share with us about it?
Rob SMEDLEY: I think that the track improved quite dramatically through the first session as Paul just said. There were a lot of oils coming out. As you put Formula One cars over the surface you impart a lot of load into the surface and the oil comes out. I think thats quite normal. And as it did the track gripped up a bit, between the first and the second set there was quite a big track evolution. We started the second session about 17 or 18 degrees hotter than what we finished the first. We were 56 degrees, I think, track temperature, about 34 or 35 ambient and that went up to 57-58 at the end we were measuring at the end. So they were quite extreme temperatures. On the old surface round here with that tyre of temperature youll get quite a lot of degradation. And thats why I think everybody put the option on and the people who looked best on it were simply the people whod run least in their short runs. Anybody whod run four or five laps, as our cars had done, we grained the rears and blistered the front. But I think thats quite normal for these track temperatures. Were predicting, for what its worth, that it will be quite different conditions for tomorrow and Sunday. I think the main thing to take out of it, as always, is that Friday, yes its important and its good to go and do your homework, but the track can change quite dramatically for the rest of the weekend.
Q: Felipe, yesterday in the press conference was very optimistic about the next steps for Williams. Theyve obviously been a midfield team for a while now but the car and the technology are clearly on the point of being race-winning again. What needs to be done about developing the mentality of the team to that point as well?
Smedley: Its a long-term project. You have to change cultures and methodology within the team and, like Ive always said since I arrived at Williams, its very easy to change process, you can change process in a week - but its much more difficult to change culture, yknow? The teams got to get back to being able to win. Being ready to win. Being pretty much ready to beat everybody. If you look at the most recent success - bar Mercedes - in F1 then its Red Bull. They started off some years back with not the quickest car and certainly not the best operation and Im sure they wouldnt mind me saying that. And right now, in terms of their chassis, they still have a fantastic chassis, in terms of how they operate, they operate very well - but its because the same core group was there for a long time. And thats what we have to do at Williams. I think weve got reasonably sensible people there now, theres a good level of competence, a good level of young talent as well - which is always important - its not just the people at the top end who make all the decisions but the people who actually do the work as well. And yeah, for the moment its working. Theres more to do. We have to go further but as long we stay on the road that were on, hopefully it will work out.
Q: Pat, tell us about the contrasting day for your two driveSmedley: obviously Kimi at the top of the timesheets in FP2 and the fire for Fernando. Is that going to mean a penalty?
Pat FRY: The fire, its a high-mileage Friday engine to be honest. Im sure every teams in a similar boat so it doesnt really affect the strategy that we run on a Saturday and a Sunday, so that side of things, it looks more spectacular and its hard work for us to clean it all up but its not that big a deal. I think this morning we, like most people, we struggled with graining of, particularly the right front, and it takes a little bit of a while for us to work out how to deal with that. As the track improved the graining reduced significantly in the second part of FP1. Weve been trying different setup options with Kimi and he seems happier. Weve been reviewing... its been a constant battle for us to try and work out and give him the front end he wants in the car. Were a little bit closer and it shows that, if we can give him the car that gives him the right feedback, hes right there and right on the pace. So, I think that side of things went reasonably well. Long run pace, its hard to say really. I think everyones long run was disrupted by, firstly, the red flag we caused and then the following red flag. On Fernandos side, again, similar comments with graining and car balance. I think everyones struggling a bit with the tyres and the way theyre behaving here. But yeah, we didnt get a clean lap on the very first lap but other than that I think theyre relatively close together.
Q: Tell us how the Mattiacci long-term plan is manifesting itself in the technical department.
Fry: I think, like all these things Ive said to you before, to stop and look at what youre doing and realise where... or start thinking long term, is definitely what we needed to do. Its good that weve done that. Some of the changes that have been emplaced are already paying huge dividends in the way were developing next years car. Only time will tell really. Theres a huge amount of catching-up we need to do but at least theres the drive to improve the technical process, invest where we need to. Its a long-term process but the right path is there to get us back to the top.
Q: Sam, youve obviously announced that youre leaving Formula One after a long career at the end of this season. Why have you decided to leave the sport and what are your plans?
Sam MICHAEL: Thanks James. First thing I wanted to say was that its been really been an honour and a privilege to work alongside all the engineers and technicians and drivers, media and all the people that make up Grand Prix racing. Its an incredibly privileged position to be in and Ive enjoyed every moment of it. There are some fantastic people in this business, its one of those businesses where theres lots of different characters and a great deal of diversity but the one thing that bonds us all together is that were all racers. We always have conflicts and fights about whether its technical regs or sporting regs or who said what or did at different times. Were all here to do the best thing for Formula One and if it didnt exist like that then we wouldnt be here. Its been a fantastic run, 21 years with four different teams and I looked at it and thought its time to go back to Australia. Looking forward to that, probably spending a bit more time with my family. As you know, yourself, motor racing itself is an incredibly selfish business when it comes to families and I think it got to the point where I thought if I dont see my kids grow up at this point then I probably never will. So that was basically the driving factor behind it. Its been a great trip and thats it.
Q: Whats your favourite period?
Michael: Ive enjoyed all of it really. As I said, Ive been very lucky to work with some pretty inspirational people right from the beginning with the two Peters, Peter Collins and Peter Wright, the infamous Eddie Jordan, obviously Gary Anderson who was a good teacher at the time, then Frank and Patrick and then obviously Martin and Ron. You could look at each period and say that when youre winning Grands Prix, theyre the most fantastic results and the highlights, but theres actually lots of other little areas and little wins that you get, whether its coming up with a new technology before someone else in a team, results where youve driven from the back... I think of things like when Alex Wurz drove from the back in 2007 and got to the podium. I think of Nico Rosbergs first Grand Prix in Bahrain where he started a lap down effectively and got back to seventh and had fastest lap of the race. Theres all the wins as well that I had in those teams. I think all those moments are the ones that bonded a race team together and theyre the ones that you remember the most.
Q: Paul Monaghan, great year, obviously for Daniel Ricciardo: three wins, third in the drivers championship. Less so for Sebastian Vettel who admitted yesterday that ²Ricciardo has simply done a better job than me. Whats the technical explanation for these two very different seasons?
Paul MONAGHAN: We present two equal cars to the drivers and I think you have to ask Sebastian for a little bit more explanation of his side of what he meant. We service both drivers with the best equipment we can, treat them equally, allow them their requests where we can and field them onto the track in the best state we possibly can. I would have said Sebastians coming off five very intense years, isnt he, and hes been phenomenally successful and I suppose it concludes with we wish him well.
Q: Well, youre turning a page, obviously. Youve got Daniel Kvyat coming in; when do you get to run him for the first time, and more importantly, do you think hes ready?
Monaghan: Hell be ready. Hes had a season, hasnt he? Hes had some glamorous moments. In terms of running him, I think its going to be in February and yeah, looking forward to it. Its a new challenge for us, isnt it? So off we go, well see what happens.
QUESTIONS FROM THE FLOOR
Q: (Paolo Ianieri - La Gazzetta dello Sport) Rob, Pat Symonds said Alonso could be a disturbing factor for a Williams that is still growing and trying to become a top team to win again. Do you agree with that?
Smedley: Well, I dont exactly know what Pat said so I cant really comment on that. Im sure thats not verbatim what youve just said to me, it rarely is. I think that Williams is, yes, growing, yes, in a state of transition. But I dont think that anybody would be a distraction. I think that its up to us to be able to integrate people into the team, whoever they are. If theyre good and they offer something, then its up to the management and the rest of the team to be able to integrate them. Dont take this away as a quote that I think that Fernando Alonsos coming to Williams because he isnt. Youd have to ask Pat to explain further on what he said, but as far as Im concerned, I think that Williams is open to everybody.
Q: (Ben Edwards - BBC TV Sport) A question for Paul: I know there were very interrupted race runs that everybody was doing this afternoon but Red Bull did look pretty good. Do you think you can give Mercedes a bit of a run, particularly if the weather conditions change this weekend?
Monaghan: Yes, in summary to your question, well set out to try and win the race. If its dry and the race is as we might expect, then well probably watch the Mercedes. If you throw in a bit of inclement weather, a few unexpected pit stops, well do our utmost to finish at the front, yes.
Q: (Dieter Rencken - Racing Lines) Paul, I would like to follow up on what Rob had said about the core group of people who of course will no longer be around: for example, Adrians moving on, Sebastians moving on, I believe Rocky is moving on as well, so there will be a total restructure. How do you people see that restructure working internally? Will there be an announcement of people starting to move into positions?
Monaghan: Well, I have to correct you on two out of three points youve made. Sebastian is departing the team, hes one part of the team. We wish him well. Adrians not leaving, hes taking a step back, but hes still around. Rockys staying with the team so the core team to which you refer is still there and I think, as Rob said, weve been together for a long time, we work well together, were a close knit team so people are changing positions, structures have been in place for a little while now so I dont envisage a great change in a short period of time. I think, from the outside, you will struggle to see very much in the way of differences and as the core team is staying together, then we expect to be strong if not stronger next year.
Q: (Paolo Ianieri - La Gazzetta dello Sport) Pat, were hearing in the past few weeks different stories about the new Ferrari, first that it was delayed and that the data was not as good - even worse than this one, then that there have been some improvements. What can you say about the work that you are doing in Maranello? Where are you standing? What are you foreseeing?
Fry: Well, I dont know where you get your information from, to be honest. Yeah, weve set ourselves some strong challenging development targets on both the power unit side and on the chassis side. Theres obviously a huge gap we need to catch up. I think things are progressing reasonably well. Have we reached our target? No, far from it but I guess theres four and a half months to go still - at least - but things are coming along and improving on both fronts really, so I think theres been good progress there. All the teams are working well together, so only time will tell how much performance everyone else is going to put on. So were doing the best we can with the resource were applying, so its going OK.
Q: (Dan Knutson - Auto Action/National Speedsport News) Sam, do you plan to be involved in racing when you get back to Australia? And would you consider being involved in the V8 series down there?
Michael: Thanks Dan. I think at this point in time, the first thing I want to do is get back to Australia. Im still on this side of the world (Europe), get back there and get everyone - my family - established and then decide what Im going to do next. Since its become public, its been a really interesting time with some quite fascinating and interesting projects but at the moment Im not going to make any decision until Im back there. Spend a few days on the beach first. Thanks.