Australian GP 2011
MARCH 25, 2011
Practice 1 Report - Webber quickest in Melbourne first session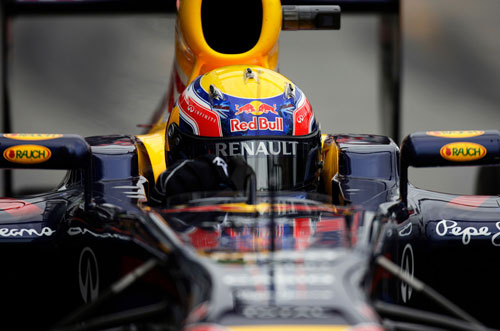 © The Cahier Archive
Mark Webber (1:26.831) set the fastest lap of the new F1 season's opening session at his home Melbourne event, as Red Bull Racing dominated the time sheets with Sebastian Vettel second quickest (1:27.158).
Fernando Alonso's Ferrari (1:27.749) was third quickest ahead of Nico Rosberg's Mercedes (1:28.152). Next up was Rubens Barrichello in the new Williams-Cosworth FW33 (1:28.430), ahead of the McLaren Mercedes pair, Jenson Button (1:28.440) and Lewis Hamilton (1:28.483). Michael Schumacher (1:28.690) was eighth with the second Mercedes, then came Kamui Kobayashi's Sauber (1:28.725) and Vitaly Petrov's Renault (1:28.765).
Poor Karun Chandhok got his Lotus career off to an embarrassing start when he put the new Lotus 128 straight into the wall exiting Turn 3 within five minutes of the session starting.
"There was no malfunction and I've just got to hold my hands up," he said. "Not a good start. I was just caught out, maybe due to my lack of experience on the Pirellis. There wasn't as much grip as I expected and it just snapped away from me. I feel bad."
Chandhok was driving the first session in place of Jarno Trulli and the team must now replace the front wishbones and nose section to get the Italian out forn the second session.