MARCH 18, 2011
Pirelli unveils it's colours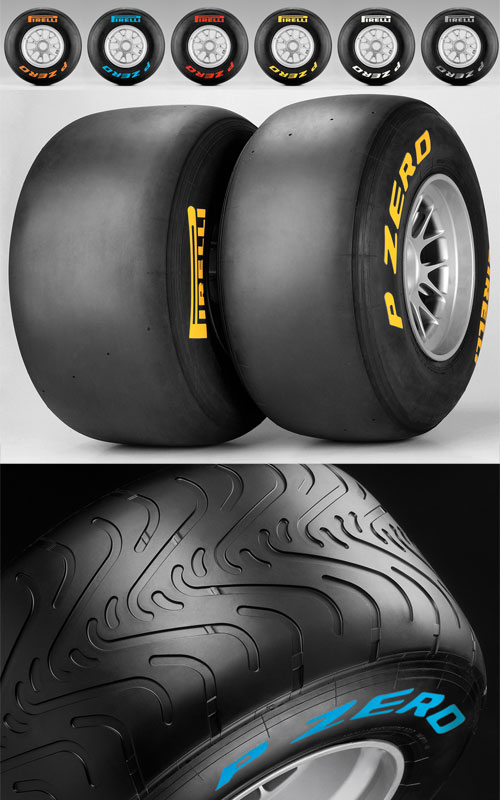 In the lead up to next weekend's Australian Grand Prix, Pirelli has announced the different colour markings that will identify the different types of tyres being used in Formula 1 during the 2011 season.

Each of the six different tyres will be identified by a different colour of the Pirelli P Zero logos on the sidewall of the tyre. The colours are as follows:

Supersoft - Red

Soft - Yellow

Medium - White

Hard - Silver

Intermediate - Light Blue

Wet - Orange

Pirelli Motorsport Director Paul Hembery said, "We' re very excited by the prospect of returning to Formula One for the first time in 20 years, and we're aiming to be a proactive and colourful partner in Formula One. So what better way to symbolise this than a brightly coloured selection of Pirelli logos to run on the sidewalls? These will enable both live and television audiences to tell at a glance who is on what compounds, which will be vital knowledge as tyres are set to form a key part of race strategy this year."

For the first three races of the season Pirelli has already announced that it will run a selection of hard and soft compounds, which means that silver and yellow tyres will be the first to be seen as Pirelli takes over the tyre supply in F1.