OCTOBER 4, 2012
Schumacher calls time on F1 career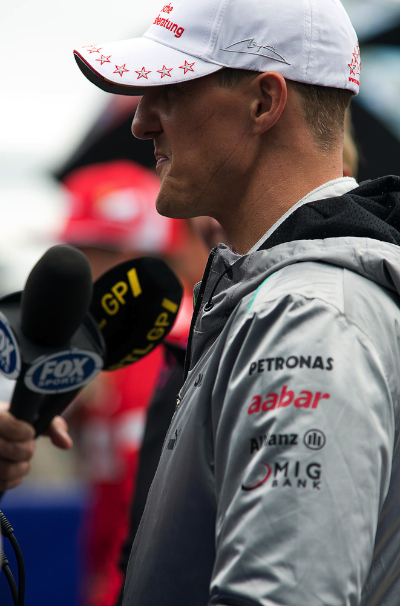 By Tony Dodgins

Just a week after Lewis Hamilton's move to Mercedes was confirmed, Michael Schumacher has announced in Suzuka that he will retire from Formula 1 for good at the end of the season.

"I've decided to retire at the end of the year even though I am capable of competing with the best drivers that are around," Schumacher told a gathering of the world's motor sport media in Suzuka.

"At some point it's good to say good-bye and that's what I'm doing at the end of the season. And this time it might even be forever!

"During the past month I was not sure whether I still had the motivation and energy necessary to go on. It's not my style to do something that I'm not 100% feeling for, so with today's decision I feel released, obviously, and in the end my ambition to fight for victories and the pleasure of driving is nourished by competitiveness.

"It is without doubt that we did not achieve our goals to develop a world championship fighting car, but it is also very clear that I can still be very happy about my overall achievements in the whole of my career.

"In the past six years I have learned a lot about myself, for example that you can open yourself without losing focus, that losing can be both more difficult and more instructive than winning. Sometimes I lost sight of this in the earlier years."

A humle Schumacher then thanked everyone at Daimler and the whole team for their support.

"Thanks everyone," he said, "And most of all to (wife) Corinna and my family for standing by my side."