JULY 1, 2011
Hamilton has a pop at EJ!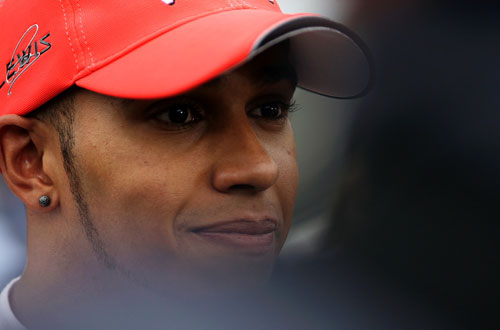 Lewis Hamilton, in the news recently for a number of overtaking moves that didn't end the way he intended, had a good-natured go at BBC television pundit Eddie Jordan during the latest FOTA fans forum at McLaren's Woking base.

Answering a question about whether or not DRS had made overtaking too easy, Hamilton said: "Before we had the DRS is was very tough to overtake. You could do it, but it depended on the different circuits as to whether or not you'd have the opportunity.

"What we're trying to achieve with it is to give the drivers a choice about whether or not to overtake. Of course there are some circumstances where you breeze past someone before you get to the braking zone. I passed Michael [Schumacher] last weekend and was able to move back onto the racing line, so it was far too easy. I watched the replay and Eddie Jordan was talking on the BBC about it being a special manoeuvre! It shows how much he knows!"

Hamilton added that at least it was good to hear the former team boss say something good about him. We will bring you the thoughts of the team principals, technical men and drivers separately over the next three days on grandprix.com.